This is a sponsored post in collaboration with Latina Bloggers Connect and the California Milk Advisory Board.  The recipe and opinions are my own.
Calabacitas con elote is a traditional Mexican side dish, typically baked in the oven in a casserole dish or olla de barro. But I'm giving it a summer makeover by cooking it in easy-to-make foil packets for the grill.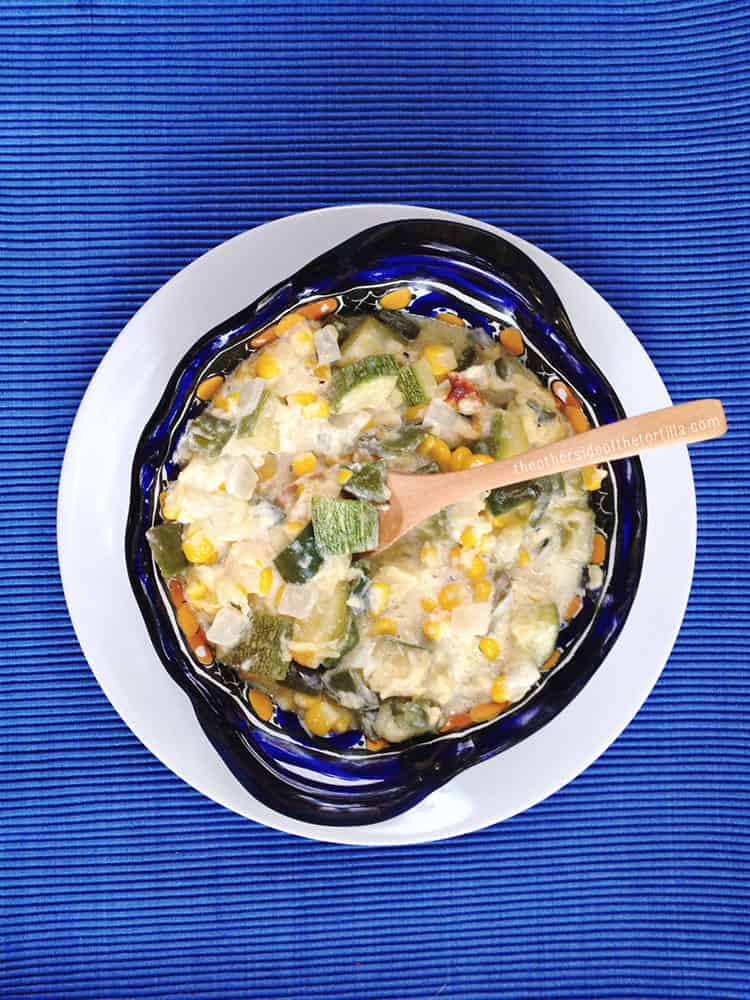 We're spending tons of time outside with family and friends now that summer grilling season is here and this is a great dish to take to any parillada! This vegetarian dish is one of my favorites for serving as a quick dinner side dish as well as for taking to parrilladas (barbeques) that are typically full of meats but lacking enough veggies. If I'm making it for just the two of us, I refrigerate half the recipe and grill it later in the week so that it's fresh off the grill at dinnertime.
Now that we live in California and have such a variety of fresh, local dairy, produce and meats available to us year-round thanks to the climate, I've been consciously trying to eat more locally (and by that, I mean seeking out locally grown produce at the farmers markets and other foods made in my new home state). California is the country's leading producer of Hispanic dairy products, which are sold nationally, and is the nation's second largest producer of cheese. In fact, California produces more than 25 kinds of Hispanic cheeses and many other dairy products. A Real California Milk seal means your dairy products are made from 100 percent California milk.
This is what the calabacitas should look like inside the foil packet when it's done or almost done cooking: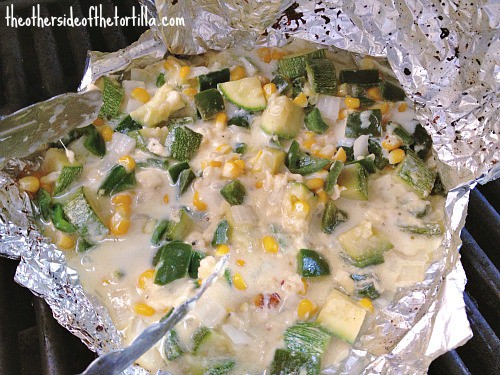 …