Chicharrones de harina are a puffed, salty, crunchy snack that are very popular in Mexico, and easy to find among street food vendors.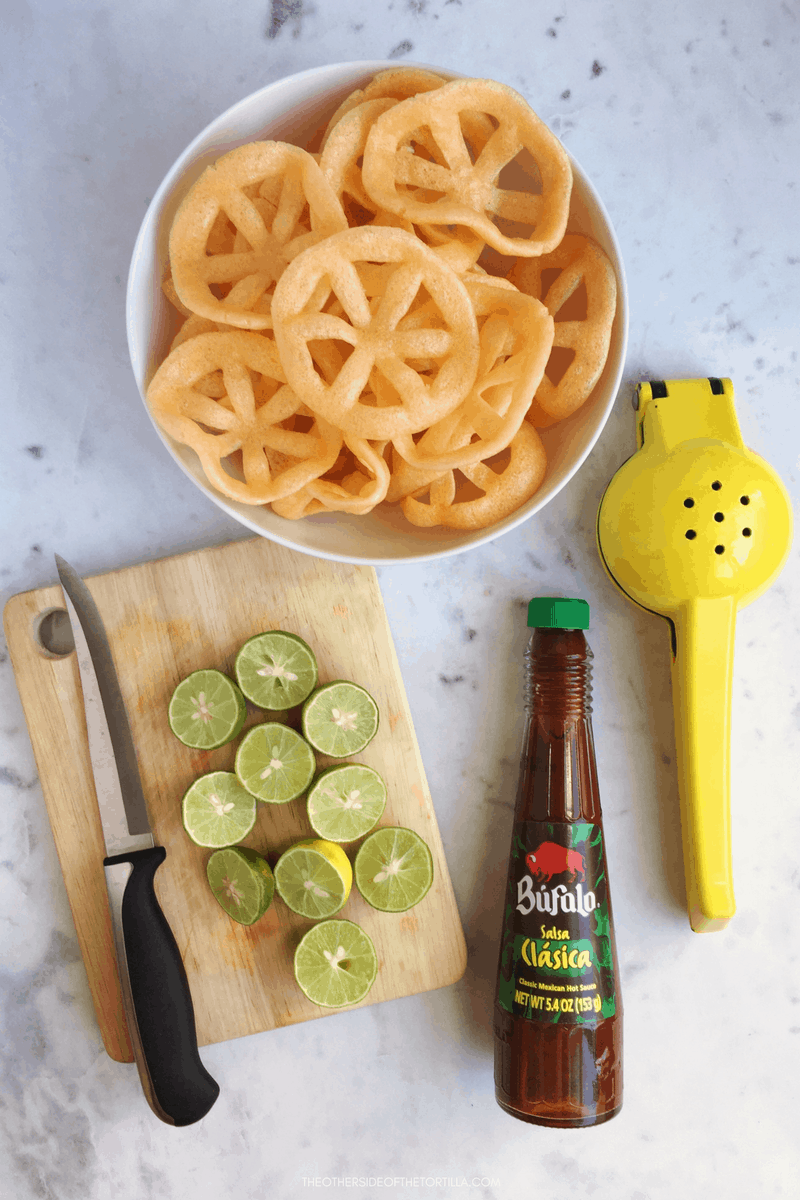 I've written before about how to fry your own chicharrones with the kind you buy at the store that you have to cook so they're edible. But if you can't get those at your local Mexican market, you'll at least be likely to find them already fried and packaged to buy—usually alongside the chips, Takis, and that kind of stuff. All you have to know is how to prepare them!
I get a lot of questions from my non-Mexican friends and readers about this snack because they've never seen it before, or didn't know how to prepare it properly. It's actually really simple, and these things are super addictive.
If you're part of the crowd that has never had these before, I'm guessing you might also be asking: What the heck are these things made of anyway? They're dense, dried, flour-based wheat snacks that puff up when they're fried. (So, no, these are not a healthy snack.)
The two most common shapes you'll find are the wheels, like I've used here, or the ridged rectangles or squares, pictured below: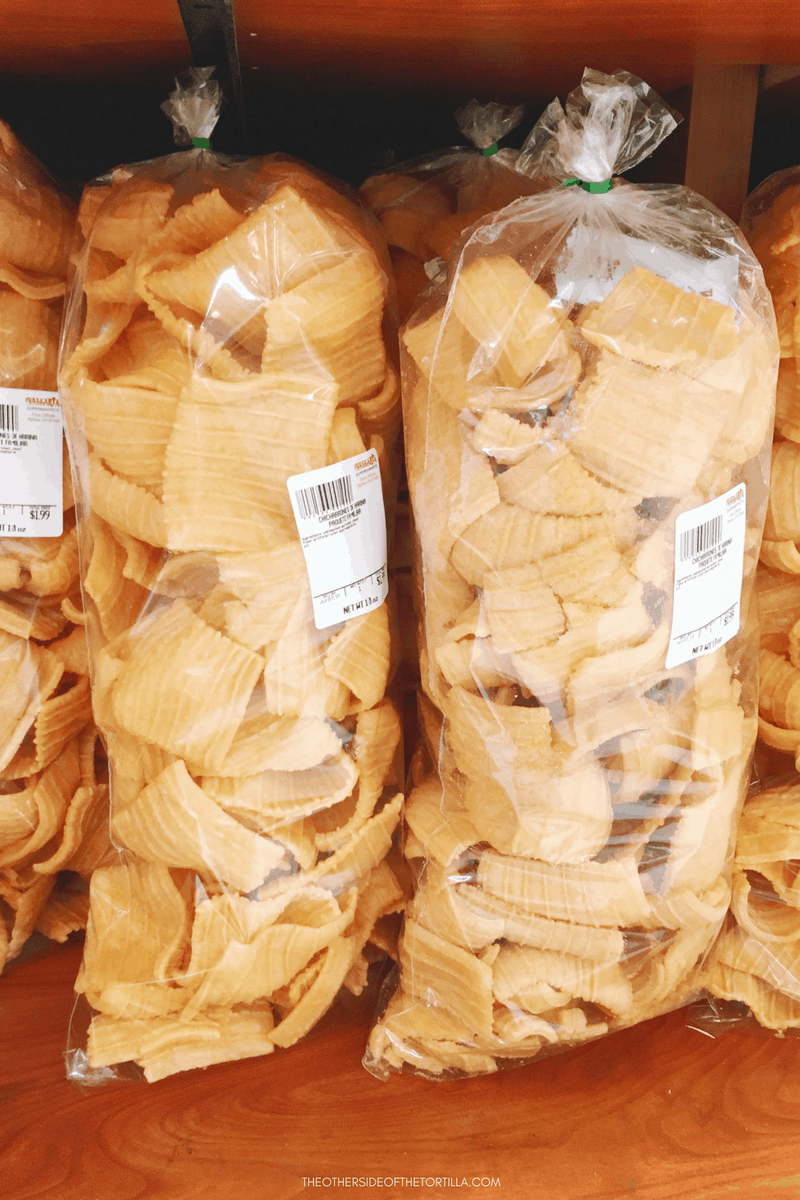 And the wheels look like this up close: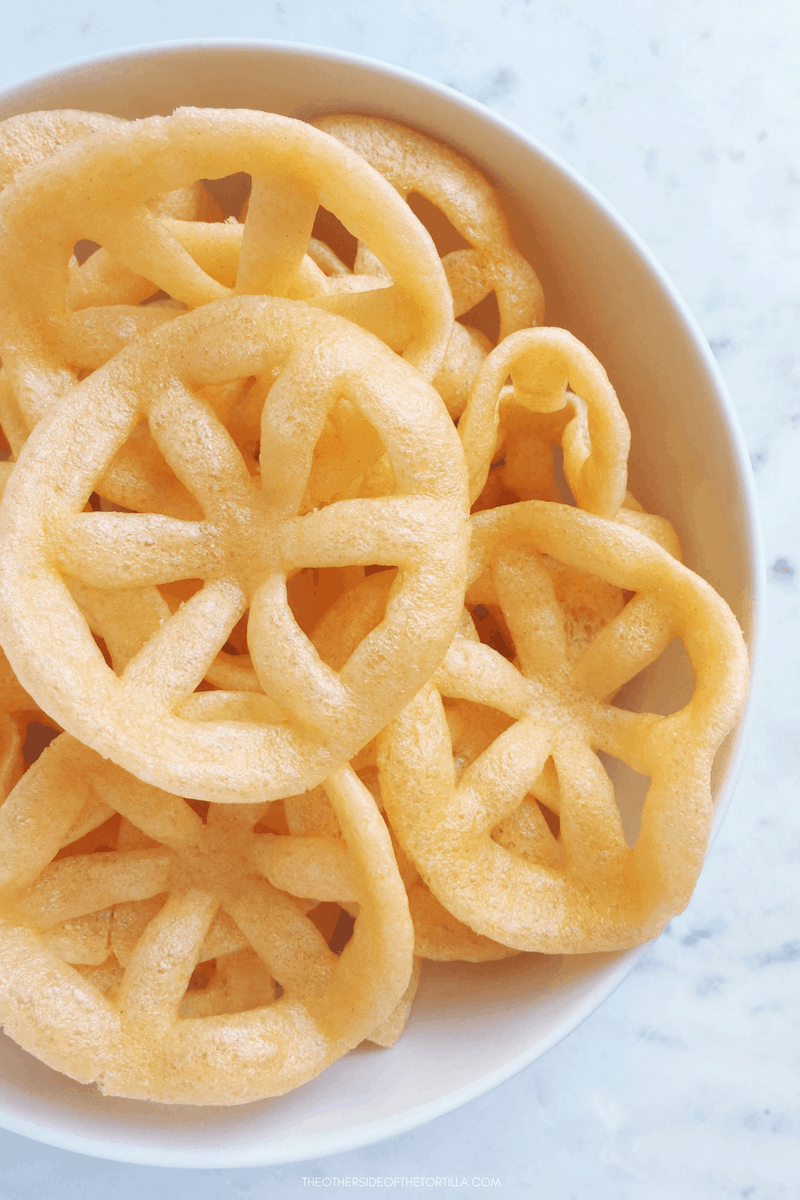 Some people like to sprinkle Tajín or chile powder over their chicharrones de harina instead of a liquid salsa, which is perfectly fine. Our family has always used salsa Búfalo clasica or Valentina, so that's how I've prepared them here. No judgment if you prefer them with chile powder.
A note about the lime juice: This snack really does taste better with key limes if you have access to them because that's what's used in Mexico. However, if you can't get key limes at your grocery store or local Mexican market, a regular lime (also called a Persian lime, is seedless and has a thicker rind) is OK to substitute. NEVER use bottled lime juice, please; only the fresh-squeezed stuff.
The Mexican lime (known in the U.S. as key lime or West Indian lime) has thinner skin, is very small (about 1 inch in diameter), has small seeds, and has a brighter, more concentrated citrus flavor. The skin of this kind of lime is generally green, but as they mature, the skin turns yellow.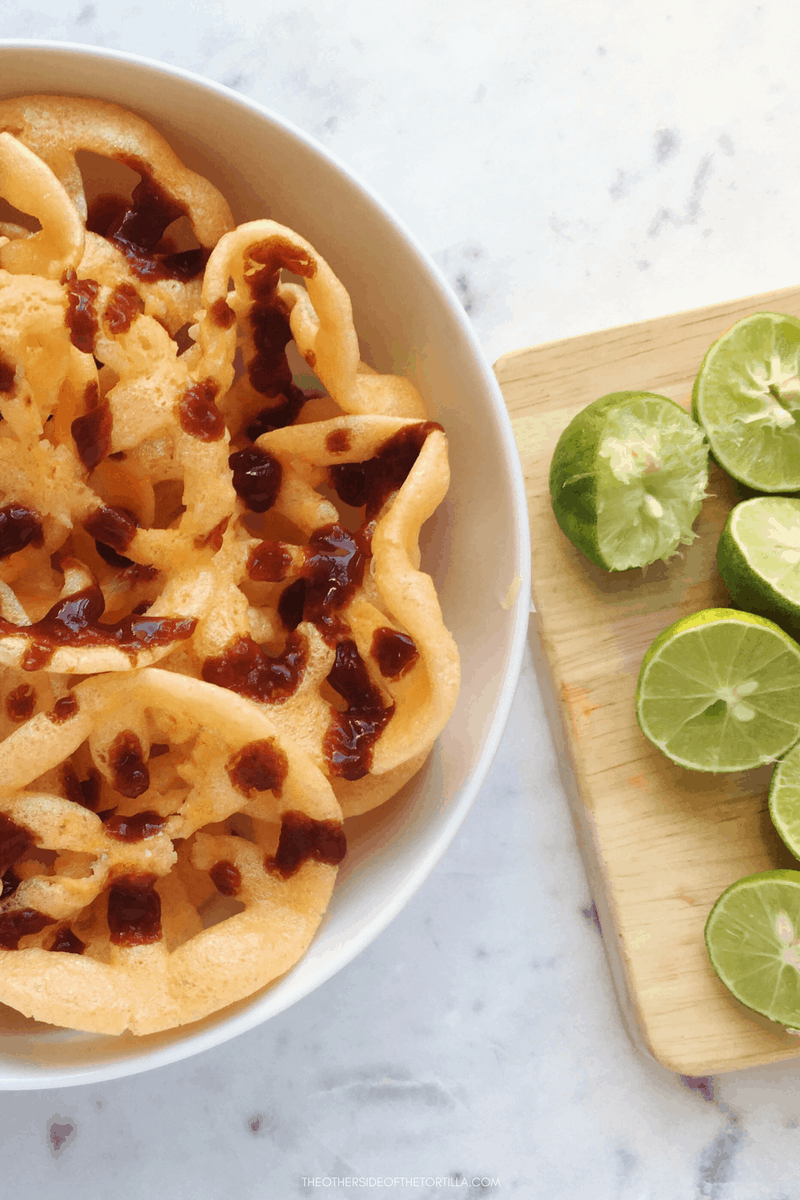 As you squeeze the lime juice over the chicharrones de harina, you'll notice they'll start to make a crackling sound. That's normal. (It's because of how the acidic lime juice exposes the air pockets in the fried chicharrones.)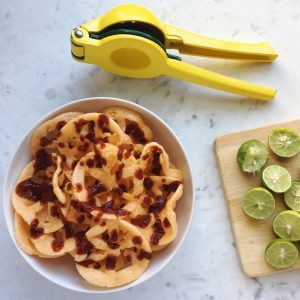 Print
Chicharrones de harina
Yield 2 servings
How to prepare store-bought chicharrones de harina, a quintessential Mexican street food snack.
Ingredients
2 cups store-bought chicharrones (already made)
juice of 4 key limes or half of 1 regular lime
bottled Mexican hot sauce (salsa picante such as salsa Búfalo clasica or Valentina) to drizzle over chicharrones
Instructions
Put your chicharrones de harina in a bowl and set aside. 
Cut key limes in half and squeeze juice directly over chicharrones. Reserve 1-2 key lime halves.
Drizzle salsa over the chicharrones to your liking and serve immediately.
Use reserved key limes to squeeze over chicharrones closer to the bottom of the bowl and add more salsa.
Courses snack
Cuisine Mexican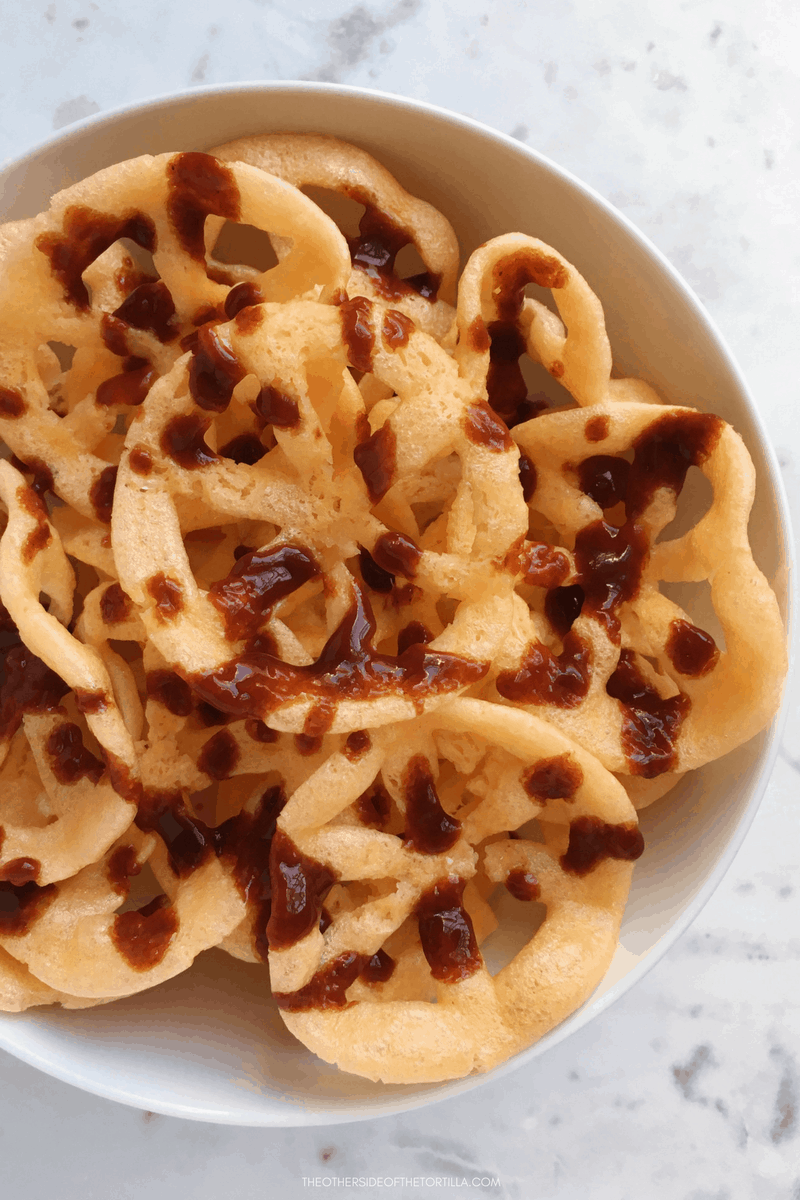 72