Have you ever wondered how to make your own chicharrones de harina? You know, the crunchy, salty and mysteriously orange-colored street food snack eaten with lime juice and drizzles of salsa?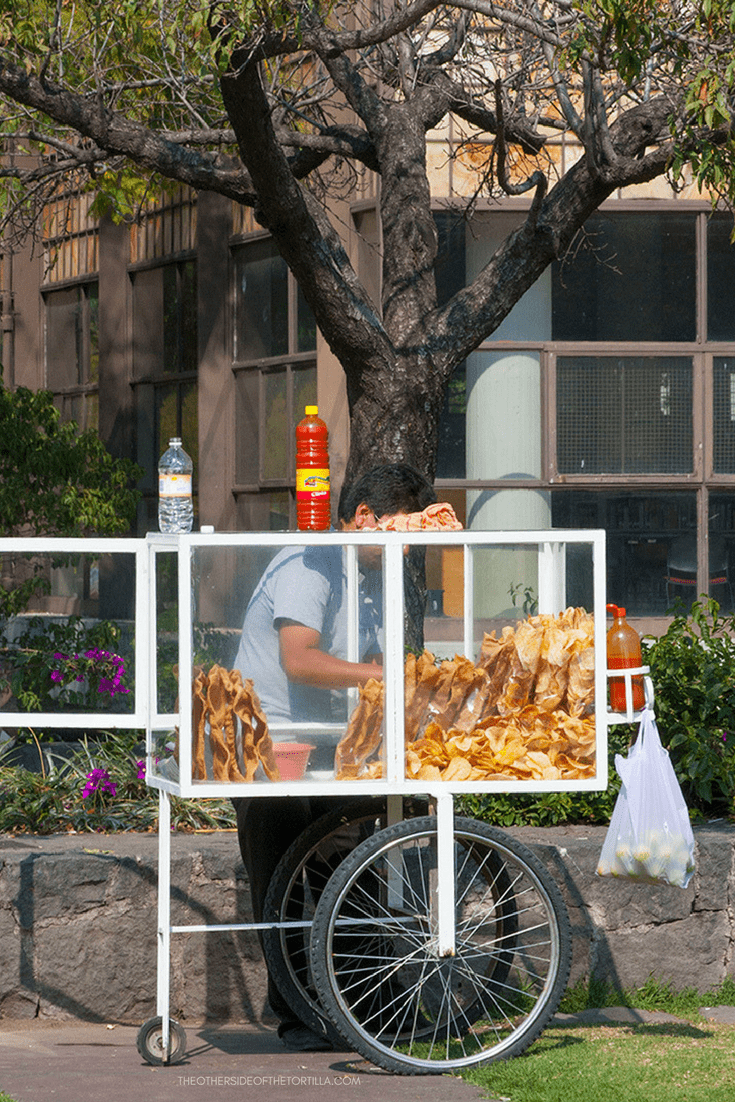 Us too. So we decided to learn and make a video to show you so you can make them at home too.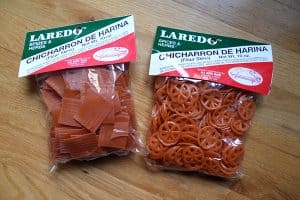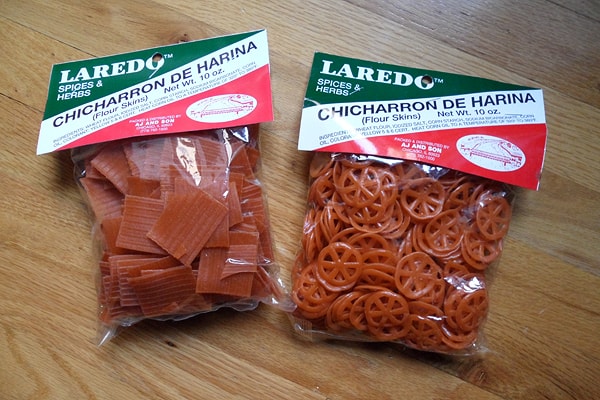 Print
Chicharrones de harina
How to make the popular Mexican street food snack known as chicharrones de harina (fried, puffed wheat snacks).
Ingredients
One 8 or 10-ounce bag of uncooked chicharrones de harina
1 1/2 cups vegetable oil
2 medium limes, sliced in wedges
Your choice of salsa botanera (Victoria, Búfalo, chamoy, etc.)
Instructions
Heat oil in a pan or pot over medium-high heat until hot.
Place two chicharrones into the hot oil with a slotted spoon to see if it's hot enough, and how long they take to puff up completely. Adjust the heat if necessary.
Using the slotted spoon, add several more chicharrones at a time to the pot, turning with the spoon to help them puff evenly.
When they're ready to be removed from the hot oil, transfer them with the slotted spoon to a paper-towel lined plate. Pat dry if necessary.
To serve: squeeze lime juice over the top of the chicharrones, then add your favorite salsa botanera (I like Búfalo clasica the best.)
Notes
Store any leftover chicharrones that have not been covered in lime and salsa in an airtight container or zip top bag. They'll last a few days before they start to go stale.
Courses Snack
Cuisine Mexican
Head on over to my post on the Kenmore Genius blog for more about chicharrones de harina.
And don't forget: you can also have a similar snack on the go with potato chips! Check out my easy instructions on how to make your own papitas con limón y salsa.
Have you ever made your own chicharrones de harina before? Do you do anything differently?
194