Great for a quick, easy meal or a snack made from leftovers, molletes are very popular in Mexico. You can typically find them at any coffee shop and in many casual restaurants around the country as well. They can be eaten for any meal and you probably have all of the ingredients without knowing it!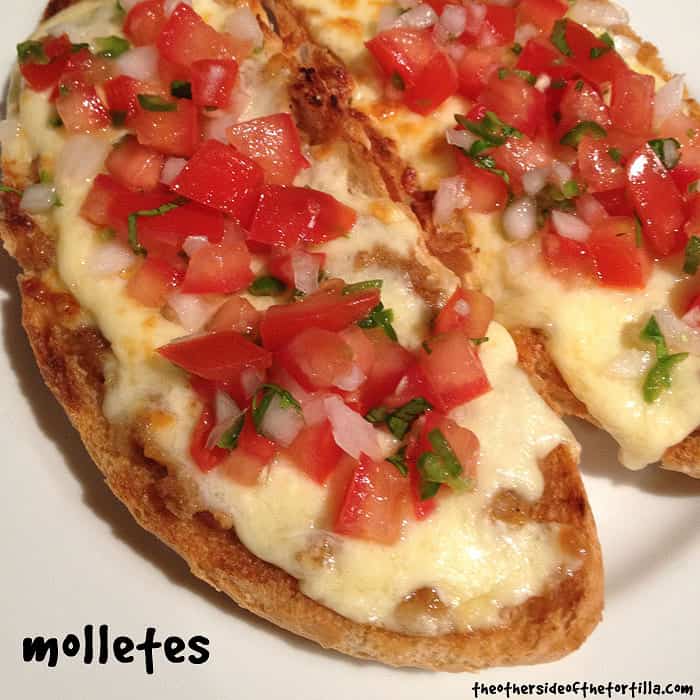 A few notes: Day old bread is best, but you can use fresh bread just fine if you toast it well. There aren't really exact proportions here in this guide. I typically make refried beans at the beginning of each week and just use them until they're gone. If you don't do the same, a small can of refried beans will do just fine here, and you'll still have some left over. Here, I've used pinto beans. You can also use frijoles bayos refritos (a cousin in taste and texture to the pinto bean) or refried black beans. You can also add as much or as little cheese as you'd like; the point is that you cover the beans.
WHAT YOU'LL NEED:
For each serving  of two molletes, you'll need one bolillo roll. If you don't have those, you can substitute with a loaf of soft French bread cut into sections.
A little bit of butter or margarine
A few tablespoons of refried beans (frijoles refritos) for each piece of bread
Shredded cheese (I recommend: Chihuahua, Oaxaca, Monterrey Jack. Note: In Mexico, I prefer what they call manchego, which is not the same as Spanish manchego, but they don't sell Mexican manchego in the U.S. to my knowledge.)
Keep reading for step-by-step photos to help you assemble your molletes.
1. Cut the bread open lengthwise. If there's too much bread in the middle, sometimes I remove a little bit. Toast the bread under the broiler or in a toaster oven until the edges turn golden. Lightly butter the toasted bread.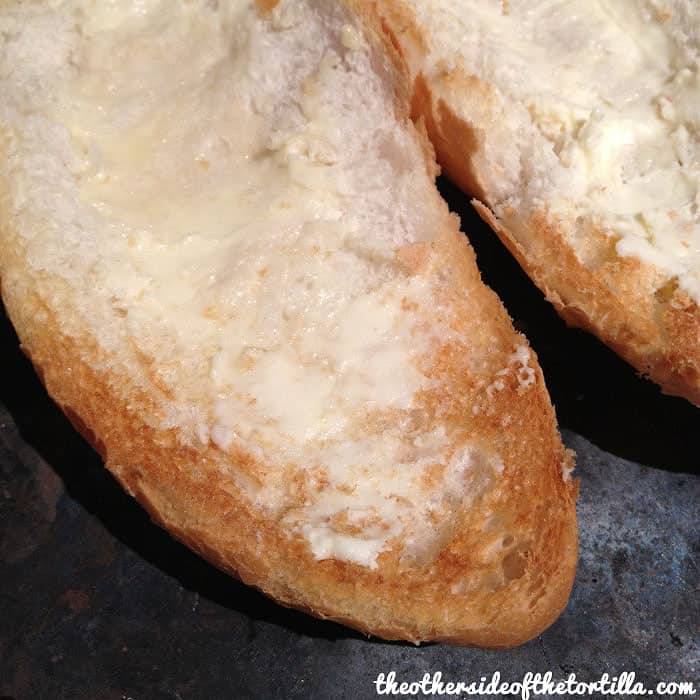 2. Spread a few tablespoons of beans onto each piece of bread. Be careful not to make them too heavy. The refried beans pictured here have cooked chorizo mixed in for extra flavor, but that's completely optional. If you use regular refried beans, this can be a vegetarian meal.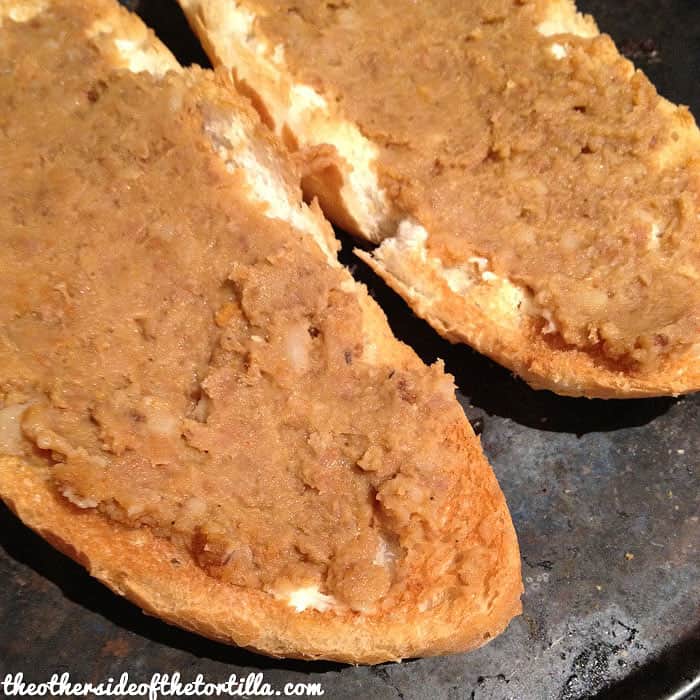 3. Add shredded cheese over the top of the beans and place under the broiler or in a toaster oven until the cheese melts.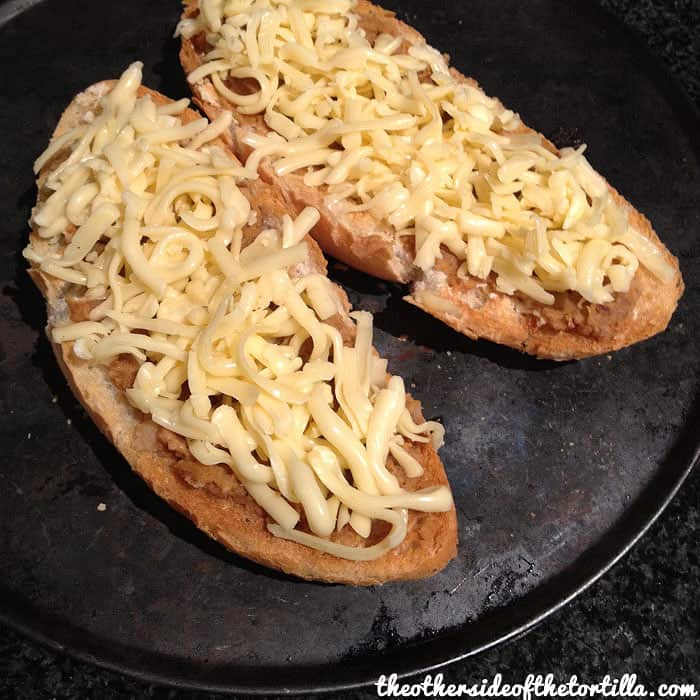 4. Add salsa mexicana (or any other salsa you like) over the top and enjoy.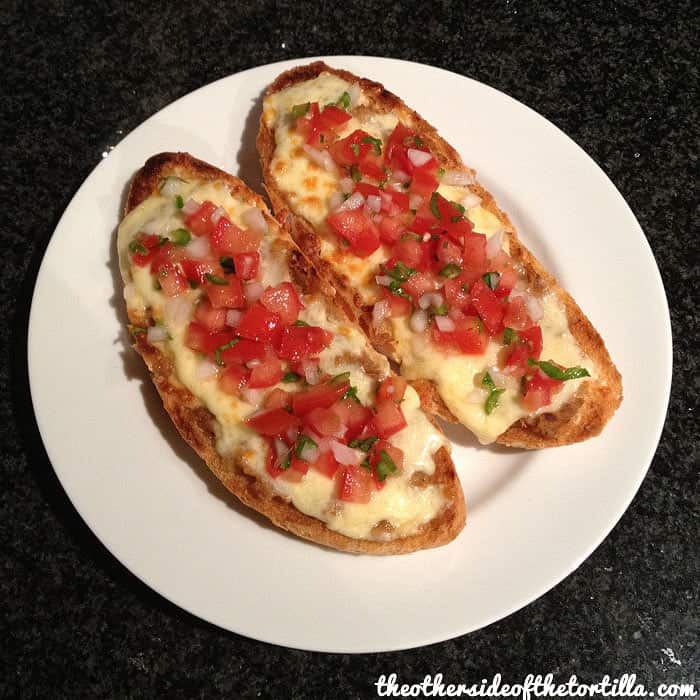 How do you make your molletes? Do you have a favorite place where you like to get them in Mexico?
26