There's an easy way to keep guacamole fresh and green—without using the pit, adding too much salt, covering it with water, milk or any of the other "tricks" you might find with a quick Google search. If you've ever woofed down a whole bowl of guacamole just to keep it from going brown in the refrigerator, your life is about to be changed. I promise this tip is the green-guacamole-for-days jackpot!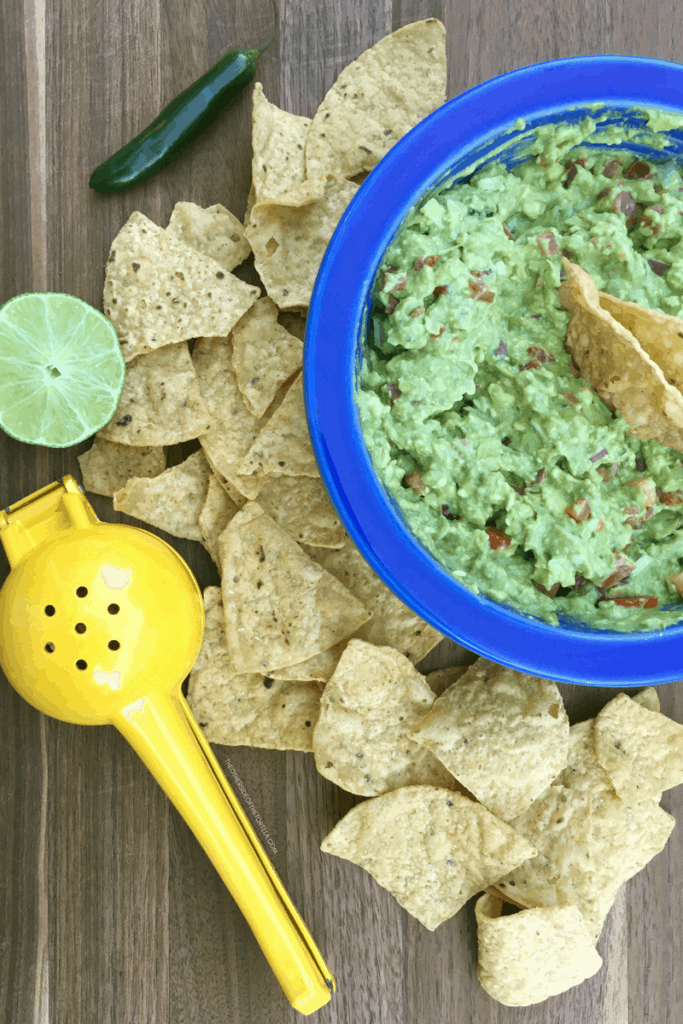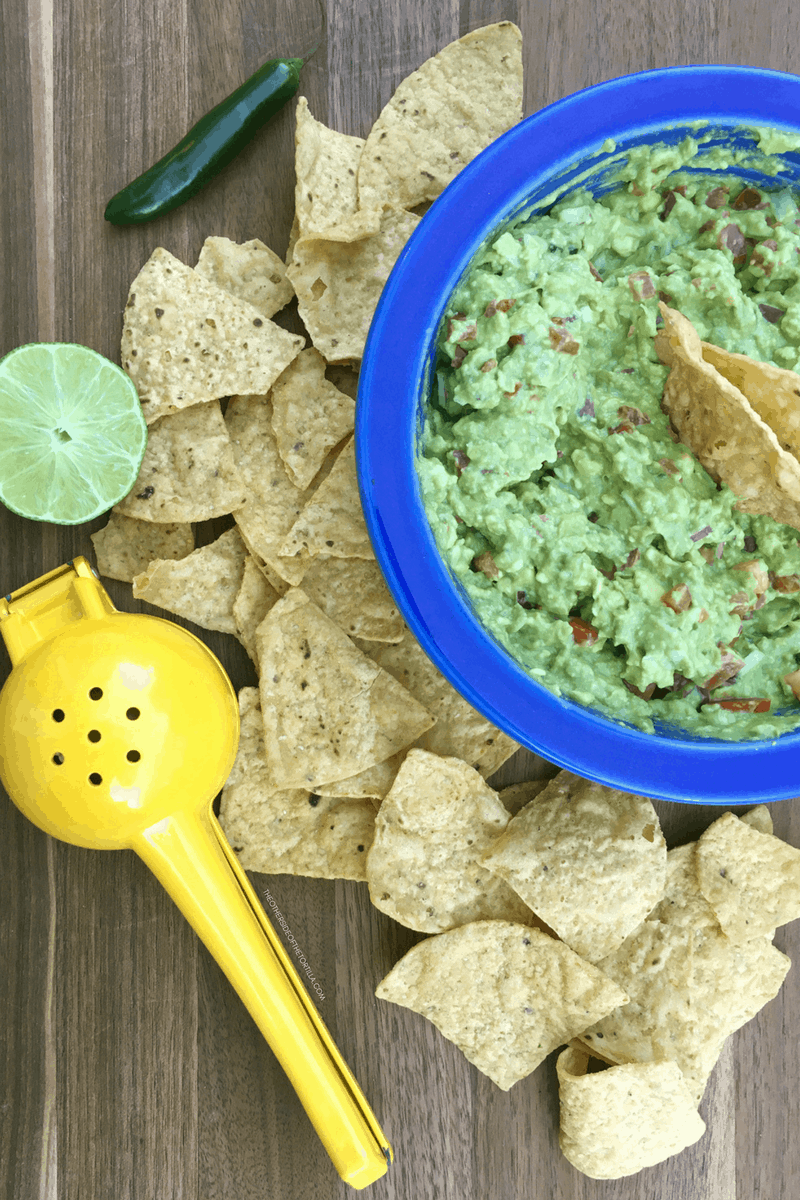 My family is always asking me to make guacamole. Always. I make it for parties and barbecues, when people casually drop by and even when somebody calls and asks, "if I drop off the ingredients, will you make it for me?" My dad is by far the biggest culprit of the weekend phone call requesting a drive-by guacamole drop-off. I used to tease him that if it weren't for the guacamole, he wouldn't stop by as often.
But with a jam-packed schedule and some travel time occasionally involved on one or both ends to get the ingredients and then deliver the goods to their final destination, it's not always easy to make the guacamole and deliver and serve it right away. Yet, nobody would ever know that it's usually been in the refrigerator for a full day beforehand because my guacamole always arrives perfectly green and fresh as if I just made it.
I'm going to reveal a method and kitchen tip that is going to turn you into a guacamole hero. But be warned; I can't be held responsible if friends and family start calling to drop off ingredients because you earn a reputation for having the greenest guacamole they've ever seen!
Need a basic guacamole recipe? I've got you covered. Also check out my fruity guacamole recipe with pineapple and pomegranate seeds. You might also like my mango guacamole recipe.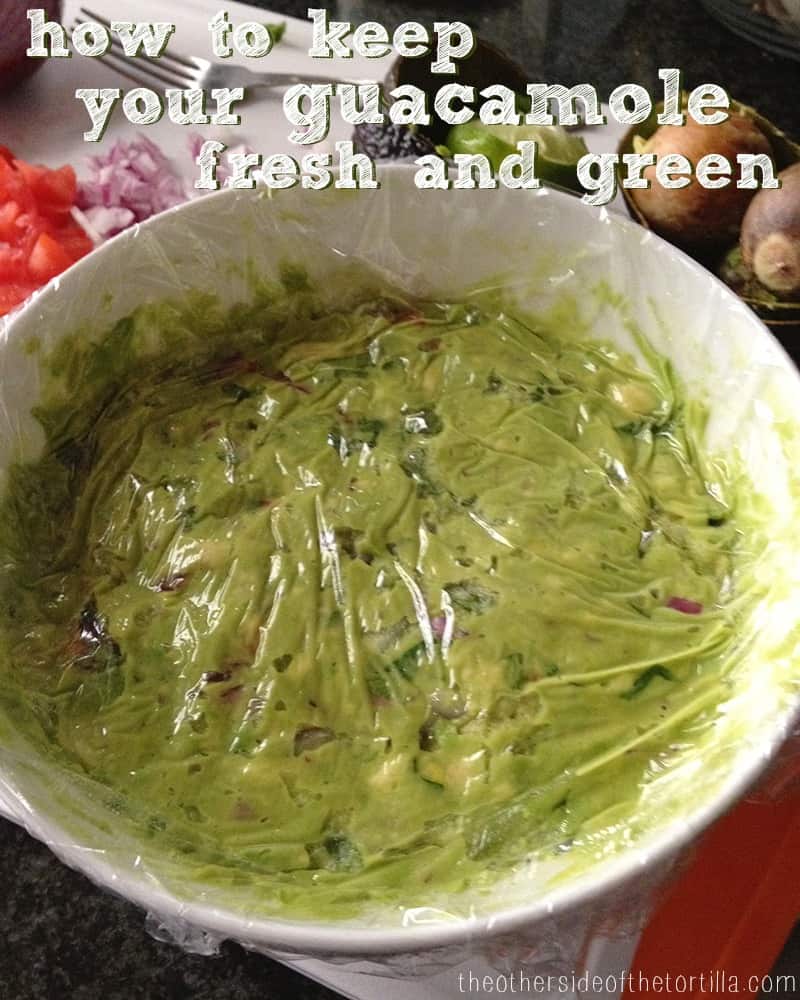 HOW TO KEEP YOUR GUACAMOLE FRESH AND GREEN
STEP 1: Choose avocados that are barely ripe. They should give only very slightly when you press the skin. Prep all the ingredients (onion, chile, lime, tomato, cilantro, etc.) before you cut the avocados open. The flesh should not be too creamy/soft when you open them and you shouldn't find brown or dark spots on the flesh at all.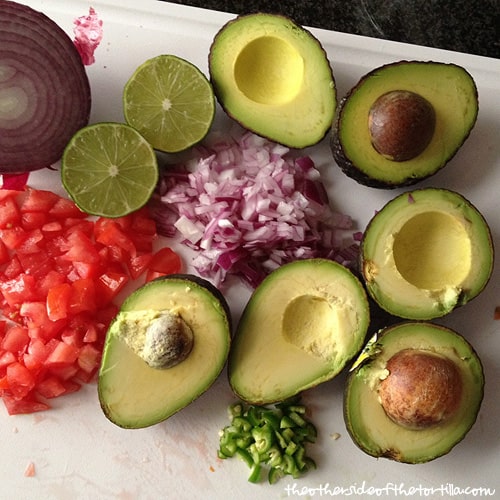 STEP 2: Make the guacamole as usual. Toss the pits—you won't need them. Trust me.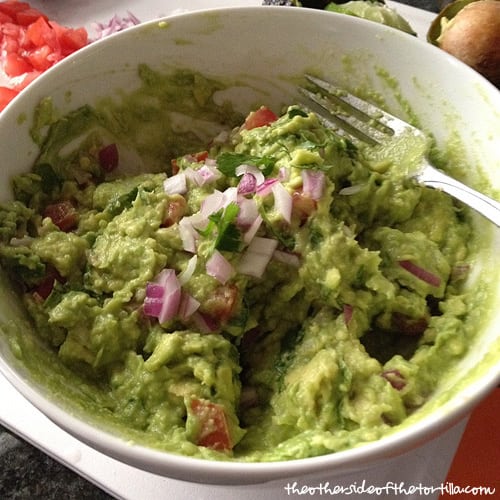 STEP 3: Using plastic wrap, press the plastic directly against the top of the guacamole and seal along the edges of the dish until it's as air-tight as possible. Bonus if you have a dish or tupperware that you can seal with plastic wrap and also put a lid on top to seal it again. The key is to prevent the avocado from being exposed to any air. This guacamole pictured below was refrigerated for 24 hours before being delivered to my dad, and it came out exactly the same shade of green as before it was refrigerated.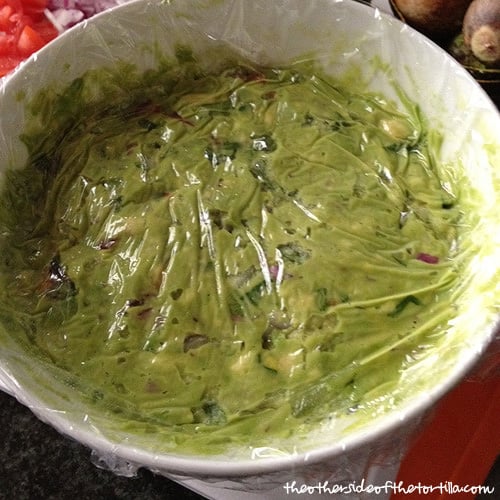 STEP 4: If you don't eat all your leftovers in one sitting, smooth out the top with a spoon or spatula again and put the plastic wrap back on the same way before refrigerating.
I've managed to keep my guacamole green for up to three whole days, on average, with this method before it starts to turn brown on the edges.
The middle will still stay green, and while the edges might have turned a little brown if you didn't seal it well enough, it's still perfectly safe to eat. Just remember each time you eat from the dish to keep the top of the guacamole level and covered with the plastic wrap touching the top of the guacamole and the sides of the dish, sealing it so no air can get in before you refrigerate.
390