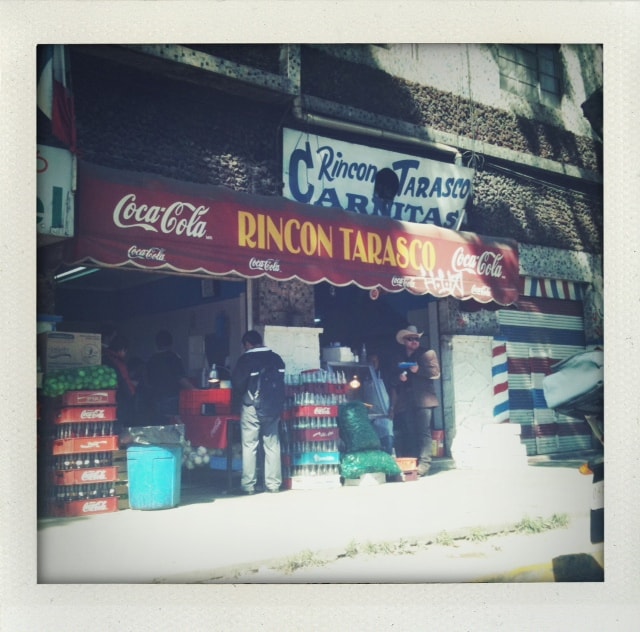 When I dream about carnitas – and yes, I do dream about carnitas – this is the place where I'm always eating. This little hole in the wall has the best carnitas in Mexico City, if not in the entire country, according to José.
I'm not about to challenge his ruling (after all, he is the king of carnitas), and though I've not eaten them in every state yet, I will say that Rincón Tarasco has the best carnitas I've ever eaten in my life.
Be sure to get there plenty early, though, or else risk them having nothing left but riñones. They're only open until they sell out of everything and then they close to prepare for the next day all over again.
Those truly dedicated to their carnitas know to show up around 10 a.m. to have the best pick of available meat. They're closed on Tuesdays.
VISIT RINCÓN TARASCO:

Av. Martí No. 142 K
Col. Escandón
Distrito Federal, México
Where is your favorite place in Mexico to eat carnitas?
1