Tinto de verano is a popular wine drink originally from Spain. This modernized version includes fruit-forward red wine, sweet vermouth, and orange and lemon or lime soda.
Originally made with equal parts red wine and sour lime soda, this wine spritzer cocktail made its way to Mexico thanks to well-traveled Mexicans during the 1960s and today is available on many restaurant and bar menus, especially in trendy neighborhoods of Mexico City such as La Condesa and Roma.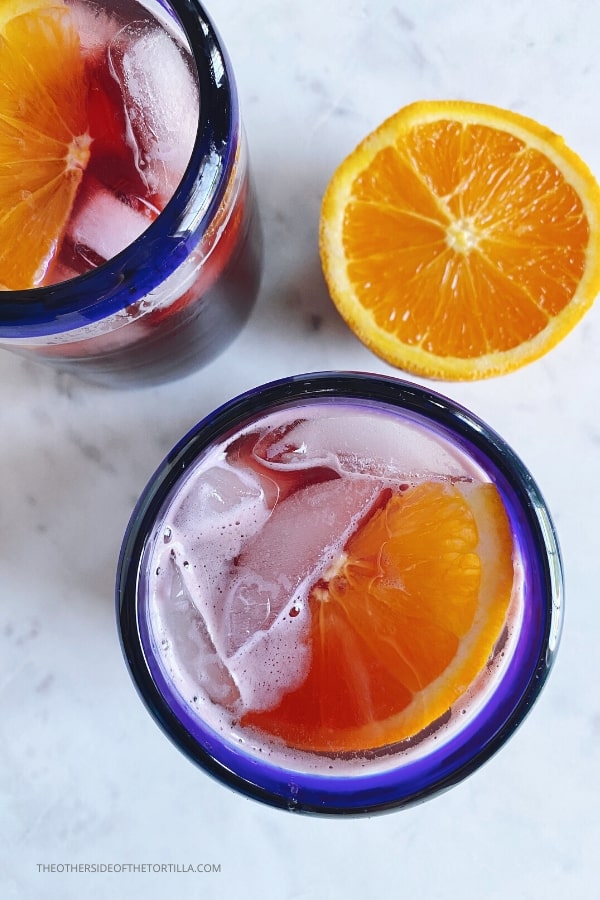 You might also like: Mandarin orange margaritas
History of this Spanish wine spritzer
Some experts say tinto de verano is an evolution of the kalimotxo (spelled calimocho in Castilian Spanish, and pronounced phonetically), the Basque red wine and Coca-Cola drink popularized during the early 1950s when the brand was first introduced to Spain. The kalimotxo was known as a "poor person's drink" because ingredients were affordable and accessible for the majority of Spaniards at the time, and it was served warm. Nowadays, it's common to see it served over ice.
Tinto de verano has its origin in the southern part of the country, where summers have hot, dry climates similar to the American Southwest. The drink has evolved with time to make it more palatable to modern tastes, adding a splash of sweet vermouth and a slice of lemon, lime or orange to garnish.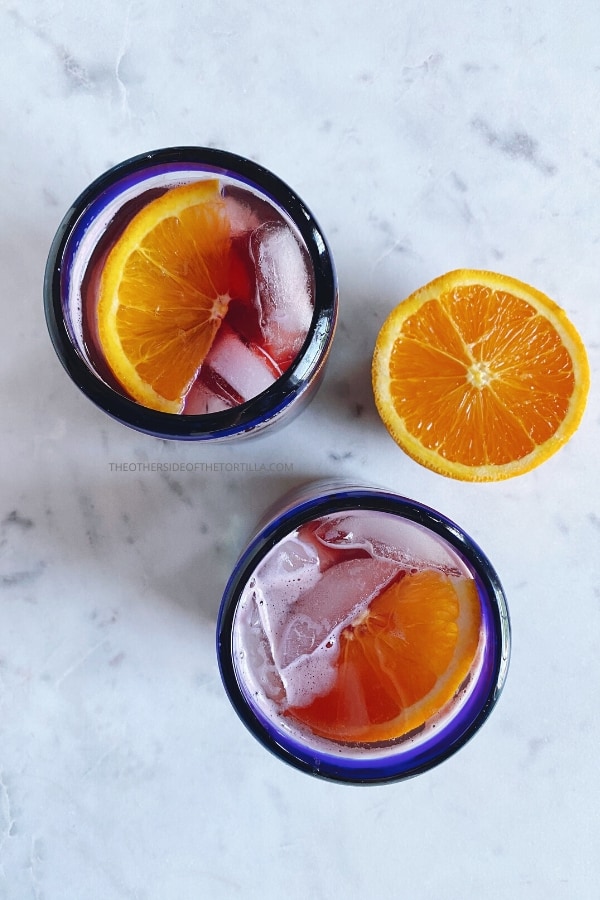 What kind of red wine goes best in a tinto de verano recipe? And what's the deal with vermouth?
For authenticity, use a Rioja or Tempranillo wine, preferably an inexpensive one that does not exceed the $15 mark. After all, you'll mask the wine's profile with soda, so there's no need to have a pricy bottle that you could otherwise appreciate. Trader Joe's is great for finding these Spanish red varieties at inexpensive prices. Otherwise, use any red wine you have on hand.
The bottle of Tempranillo pictured here is one I purchased at Trader Joe's for $4.99 a bottle.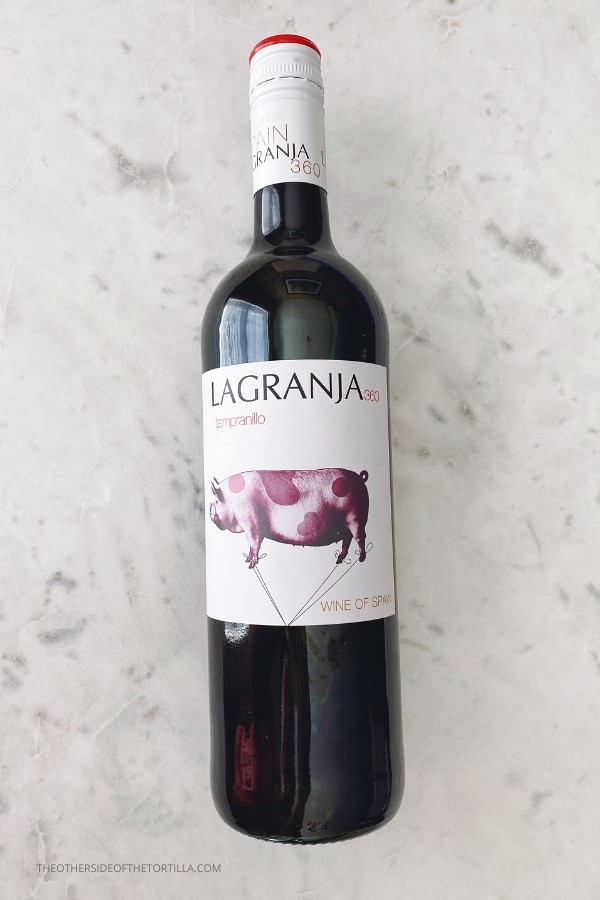 In our house, we also really like to make tinto de verano with a fruit-forward Merlot if we don't have a bottle of Rioja or Tempranillo on hand. Usually California Merlot from Paso Robles or Napa Valley have this profile due to the warm growing climate.
The bottle of Merlot shown in the video of this recipe is a Robert Hall Paso Robles Merlot that cost about $14.
Remember: The whole point of Spanish mixed drinks with wine is to use up the bar slosh and cover up its less-than-fresh or cheap taste with sugary drinks. Sangría, Rebujito, Calimotxo and tinto de verano were all born out of necessity and cheapness so as not to let wine go to waste.
Let's also talk about the sweet vermouth that goes in this drink. You can leave it out if you don't have any, but it really does give this wine spritzer cocktail a special something extra. Although you've probably seen vermouth in your parents' liquor cabinet, you might not be used to consuming it yourself.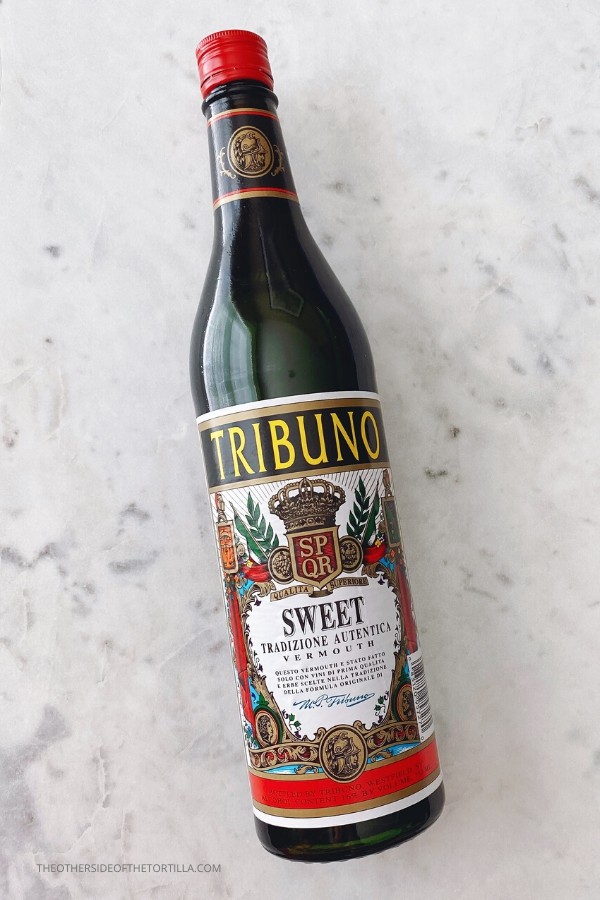 It's an herbaceous fortified wine with wormwood, a bittering agent, added. Sweet vermouth gets its red color from caramelized sugar that is added. You may also see sweet vermouth called rosso (Italian for red), and it's the most common for mixing into cocktails (except martinis, which call for dry vermouth). You don't need to buy expensive vermouth if you don't plan to drink it neat or on the rocks without mixing it into something else. The bottle pictured here was less than $10.
Read more about this ingredient in the Saveur guide to vermouth.
Ingredient substitutions with products found in the United States
In Spain, tinto de verano is typically made with Schweppe's, Fanta or Kaz-brand lime soda. Those brands have a sour note to them, while also being exceptionally sweet.
I've found it to be nearly impossible to find either of those brands stateside, so through lots of testing at home, I've found that equal parts European orange-flavored Fanta and Whole Foods-brand Italian lemon soda make an acceptable substitute that tastes very close to what we've had in Spain and Mexico.
If you can't find European Fanta, you can substitute with Orangina and add an extra half teaspoon of sweet vermouth, or try the Whole Foods-brand Italian tangerine soda, which passes muster if you use just a bit less than what the recipe calls for. As you can see, European Fanta is much lighter orange in color than the Whole Foods version, and other orange sodas sold today as well.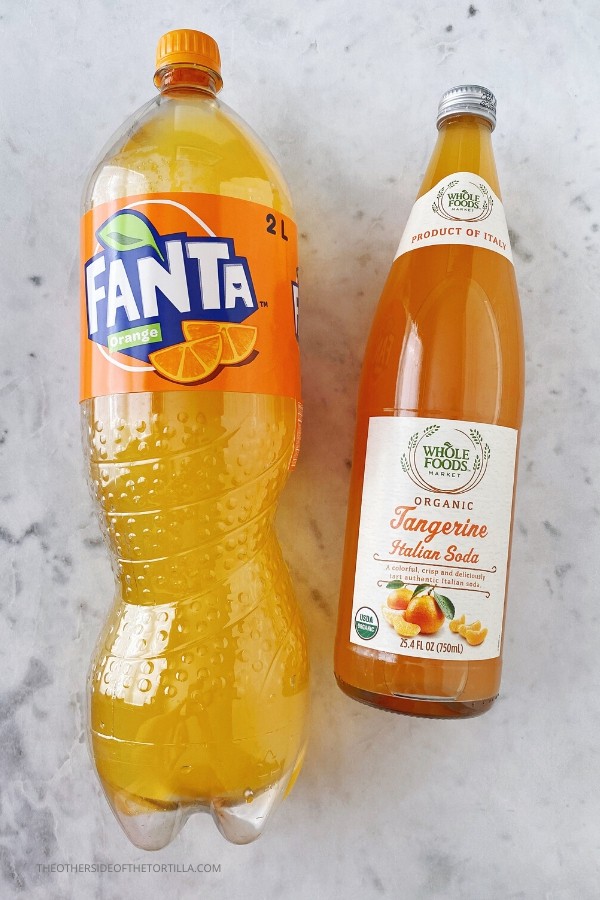 When it comes to the lemon soda, if you can find Schweppe's bitter lemon soda at a European specialty grocer or a liquor store, that's very similar to the Schweppe's sour lemon soda available in Spain. However, it's a lot harder to find in the U.S.
I typically buy the Whole Foods-brand organic lemon Italian soda. Simple Organic Truth is another brand of Italian lemon soda that makes an acceptable substitute. That brand is available at grocery stores such as Kroger, Mariano's, and other supermarkets under the Kroger banner of stores. I've also used French sparkling lemonade, though that has much less lemon flavor.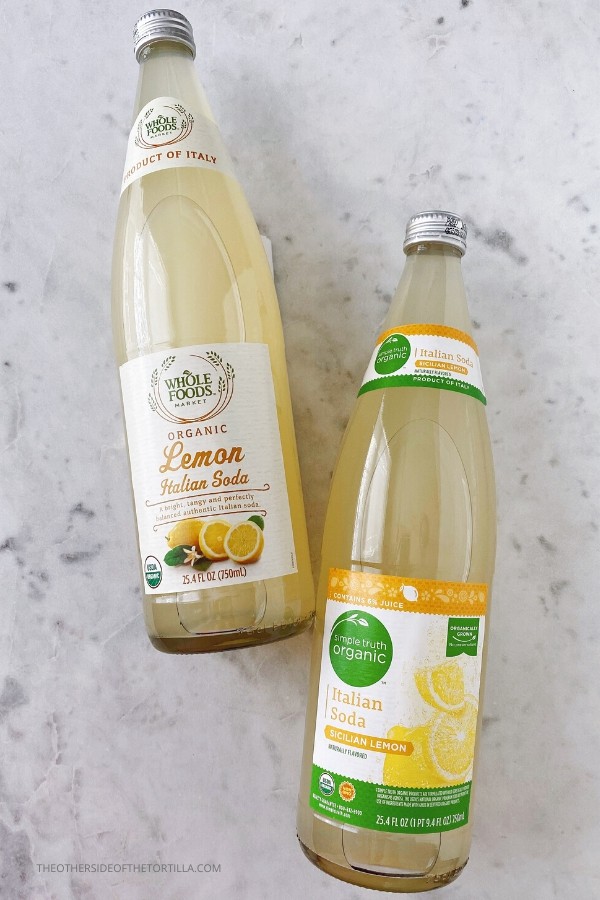 Although some people make this drink with Sprite, 7-Up or similar lemon-lime soda, I really don't feel that it gives you the same taste, so I don't recommend it. What makes the European sodas different than the American versions is that they often have real fruit juice and sometimes pulp in them.
If you like Spanish cocktails, you should also try a Carajillo!
Print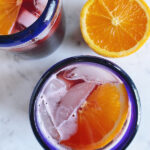 Spanish tinto de verano
Author:

Prep Time:

5 minutes

Total Time:

5 minutes

Yield:

1 drink

Category:

Cocktails

Cuisine:

Spanish
---
Description
Bring the authenticity of Spain to your evening cocktail hour with this modernized version of the classic tinto de verano recipe.
---
Inexpensive red wine of your choice. Recommended: Rioja, Tempranillo, California Merlot
Sweet Vermouth
European orange Fanta, Italian orange soda (I like the Whole Foods brand), or Orangina
Schweppe's lemon sour soda or Italian lemon soda (again, I like the Whole Foods brand)
Orange slices for garnish (can also substitute lemon or lime slices)
---
Instructions
Fill your glasses halfway-full with ice cubes.
Pour red wine to fill the glass to the 1/3 to 1/2-mark, depending on your personal taste and how much wine flavor you like in your drink.
Add a splash of sweet vermouth; about 1 tablespoon per glass.
Pour orange soda to fill 1/4 to 1/3 of the glass.
Pour lemon soda to fill the remaining 1/4 to 1/3 of the glass.
Float thin orange slices on top for garnish. You may substitute lemon or lime for orange if you prefer.
---
Notes
Serve in a large red wine glass or a short tumbler.
Keywords: tinto de verano, red wine spritzer, cocktail, red wine
74