I posted this photo on Instagram last week as I was eating leftover guacamole in the form of tacos, also known in my household as guaca-tacos.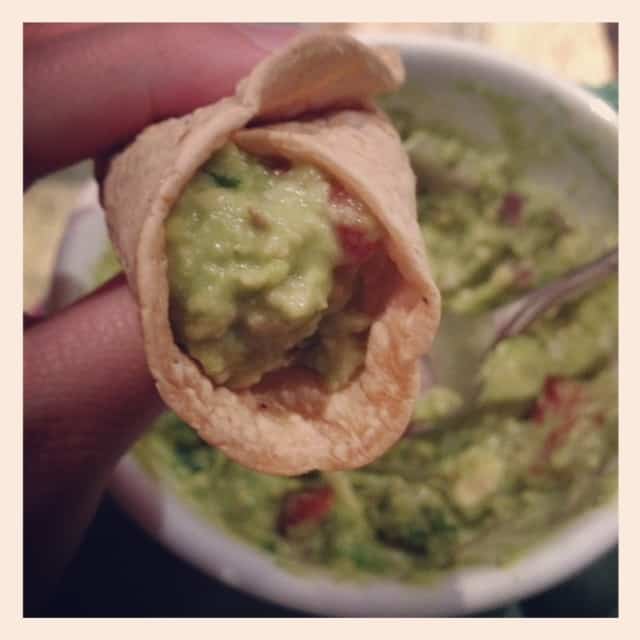 You can find my guacamole recipe here. Sometimes I like to substitute red onion for white onion (like I did here, though it's difficult to tell from the photo). It's a substitution I picked up from my mom since she normally makes her guacamole with red onions.
Do you ever eat guacamole tacos?
0