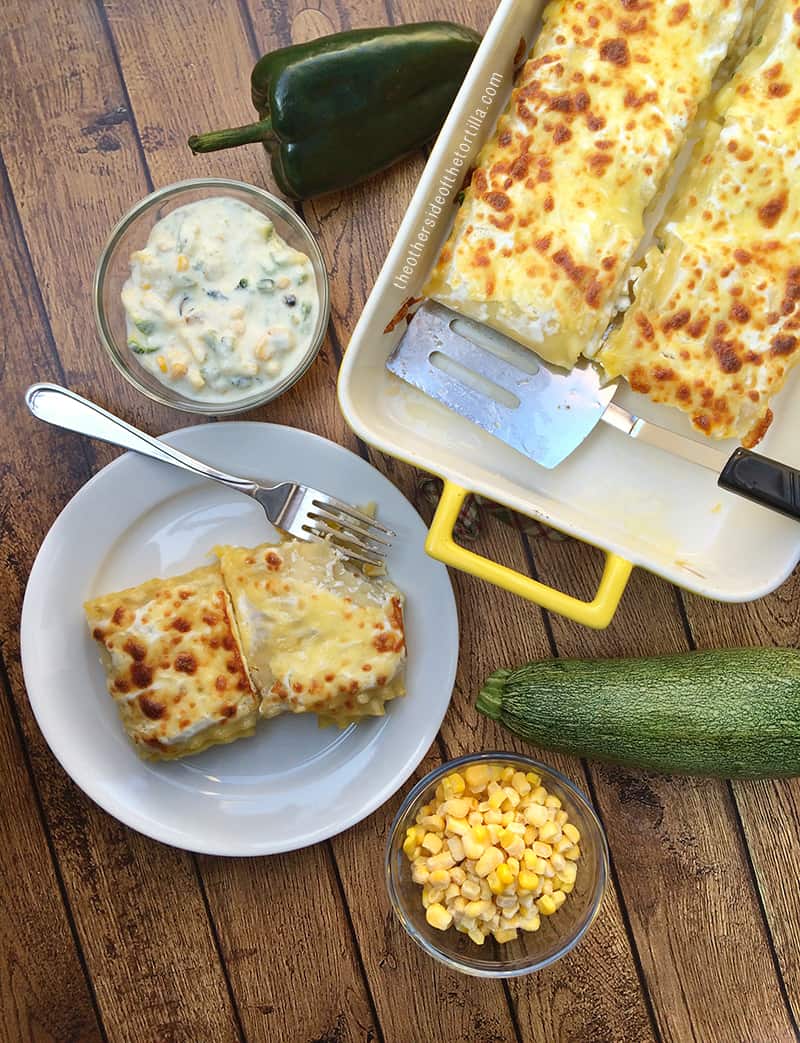 This post is part of a compensated campaign in collaboration with Barilla and Latina Bloggers Connect, but the recipe and all opinions here are my own.
Rollitos de lasaña azteca, or Aztec lasagna rolls, are an easy and flavorful dish that you can prepare in advance and pop into the oven to get dinner on the table without much effort.
Several years ago, my Tía Annette gave me a copy of a Mexico City Junior League cookbook from the 1980s. The thing I loved most about the book was that it had expat fusion recipes that were Mexicanized versions of American comfort foods, and it was a window into what the most popular recipes were among these women at the time the book was published.
This recipe is my modern spin on a fusion of two recipes that were particularly popular at the time that edition of the Mexico City Junior League cookbook was written: A white lasagna made with Mexican cheeses, and a dish known as budín Azteca or pastel Azteca, which is basically a lasagna dish that uses tortillas in place of lasagna noodles, and has a cheesy, spicy chile and vegetable filling.
…