Gracias Madre is my favorite restaurant in West Hollywood and one of my top 3 favorites in Los Angeles. And I'm betting if nobody told you in advance that it was a vegan restaurant, you might not even notice because the menu is that good.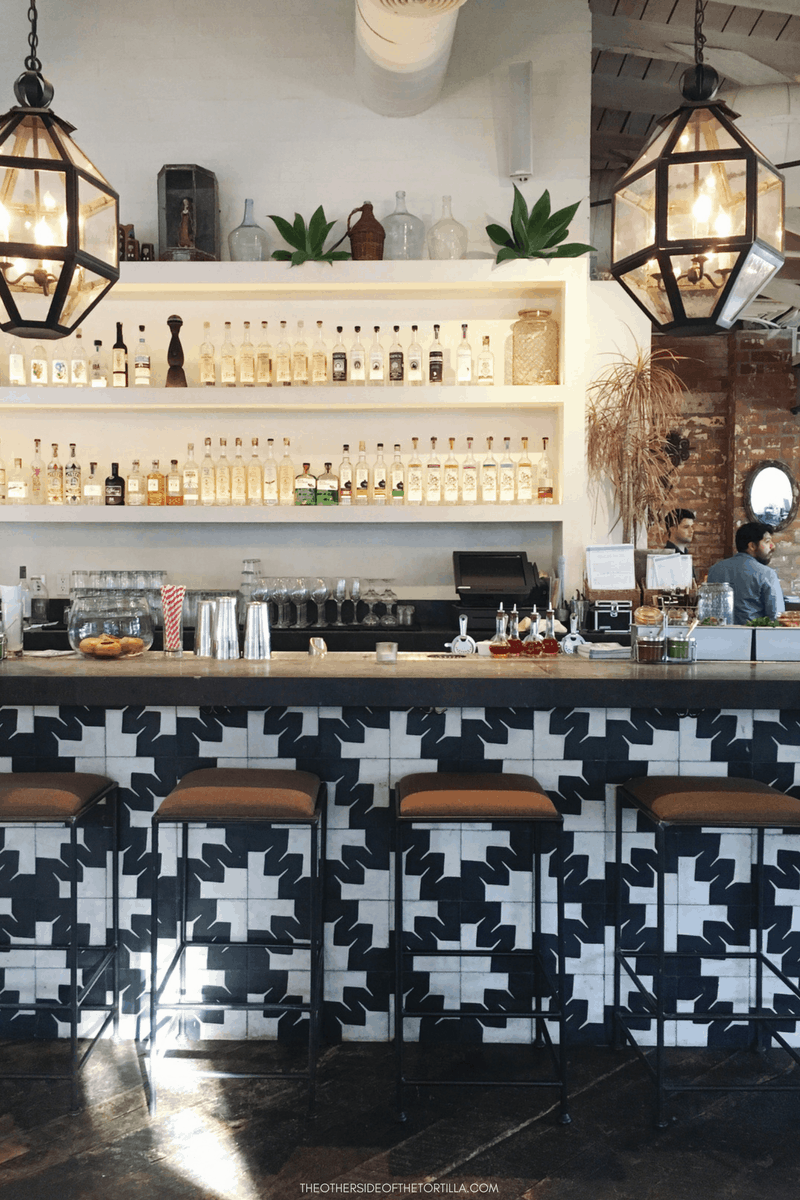 Vegan and Mexican are two words that most people wouldn't necessarily associate with each other, however, there are actually quite a few vegetarian and vegan-friendly dishes that are part of the cuisine. Everything on the menu at Gracias Madre is organic and vegan, but don't let that distract you; you're in for a truly excellent Mexican meal.
If you're visiting Los Angeles, Gracias Madre definitely deserves to be on your list of restaurants to check out, and if you're local to LA, early lunch or happy hour is the best time to go if you want your choice of tables (you might even see me there).
Paparazzi tend to lurk nearby, as this restaurant and several others in the neighborhood are celebrity favorites. Request to be seated on the patio if it's not too hot outside—you'll have the best chance to see famous faces or at least catch a glimpse while they're leaving.
Best times to go:
To get your choice of table
Lunch service begins at 11 and you can make reservations. You definitely need to make reservations for parties of 10 or more. They have long tables with benches to accommodate large groups.
Happy Hour
From 3-6 p.m. on weekdays; it coincides with lunch, which ends at 4 p.m. and you can get some of the lunch menu items and a house margarita for $6 each. Such a steal!
During DineLA (next: July 14-28, 2017)
The prix-fixe lunch is a stellar deal for $25 (plus tax and tip) in 2017 if you get the purista margarita to drink ($11 on its own). It comes with a small guacamole and chips and you can choose two items from the special menu that has 6 meal options and 2 desserts. The only downside is that if you want dessert, that counts as one of your two items.
Perfect for: 
Everyone; but especially those who eat vegan or vegetarian, dairy-free and gluten-free. Margarita lovers.
THE MENU AT GRACIAS MADRE
What to drink
You'd expect that a Mexican restaurant would have a variety of aguas frescas available to drink, but this is not the case at Gracias Madre. The do serve almond horchata (which is just OK, in my opinion) and iced hibiscus berry tea, but that's about the closest you'll get. For the price of the non-alcoholic drinks on the menu, you're better off sticking with water and ordering a cocktail. However, if you don't drink alcohol, I like the iced hibiscus berry tea and the vanilla bean limeade. Reserve your horchata hankering for another time and place.
MARGARITAS
Gracias Madre's margaritas are phenomenal, although a bit pricey. You won't regret the splurge. I have two favorites:
The Purista (aka the house margarita) made with tequila reposado, agave, lime, orange bitters, and a sweet orange salt rim. You can also order this one spicy or with mezcal instead of tequila. As of June 2017, the price on the menu for this drink is $11 (more if you add spicy or substitute mezcal).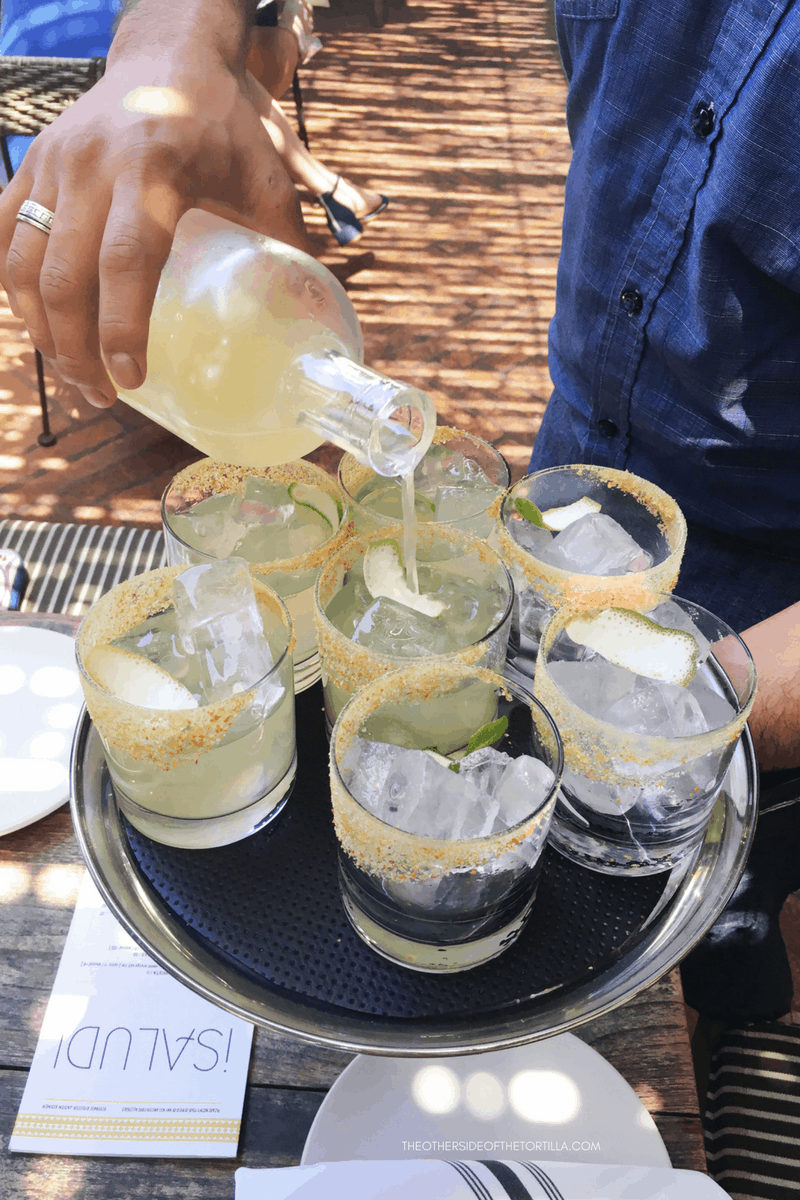 The Quinceañera margarita is one of the two snow cone margaritas on the menu. It's made with tequila blanco, kiwi, mint, lime bitters, and hielo raspado (shaved ice). I'll be honest and tell you this margarita is a splurge item for a celebration, as it costs $15. It's fabulous and Instagram-worthy, but it's probably not the kind of cocktail you'd order at lunch on a weekday.
PRO TIP: If you want to get the biggest bang for your buck with the margaritas, go during happy hour from 3-6 p.m. on weekdays for $6 Puristas. Otherwise, get a pitcher of the house margaritas, which is 6 margaritas for the cost of 5.
SKIP: The wine and beer list. You can drink wine and beer anywhere. Be adventurous and order a margarita, mezcal, a tequila flight or one of the seasonal cocktails instead.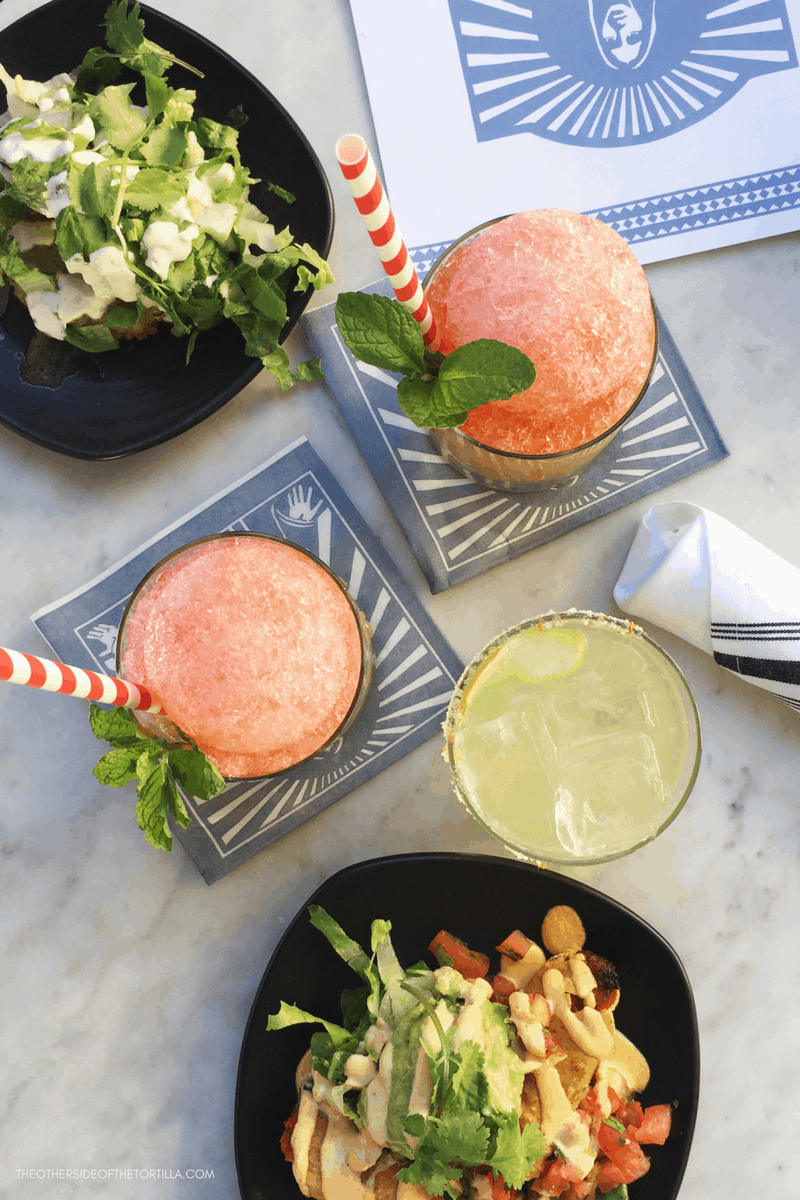 What to eat
STARTERS
Resist the urge to order guacamole and thank me later for saving you from being basic. Instead, order the coliflór frito (flash-fried cauliflower with cashew nacho cheese and lemon).  Most people would probably shy away from ordering cauliflower, but this dish is truly special and one of the most popular on the menu. I order it almost every time I eat at Gracias Madre, especially if I'm introducing a friend to the restaurant for the first time.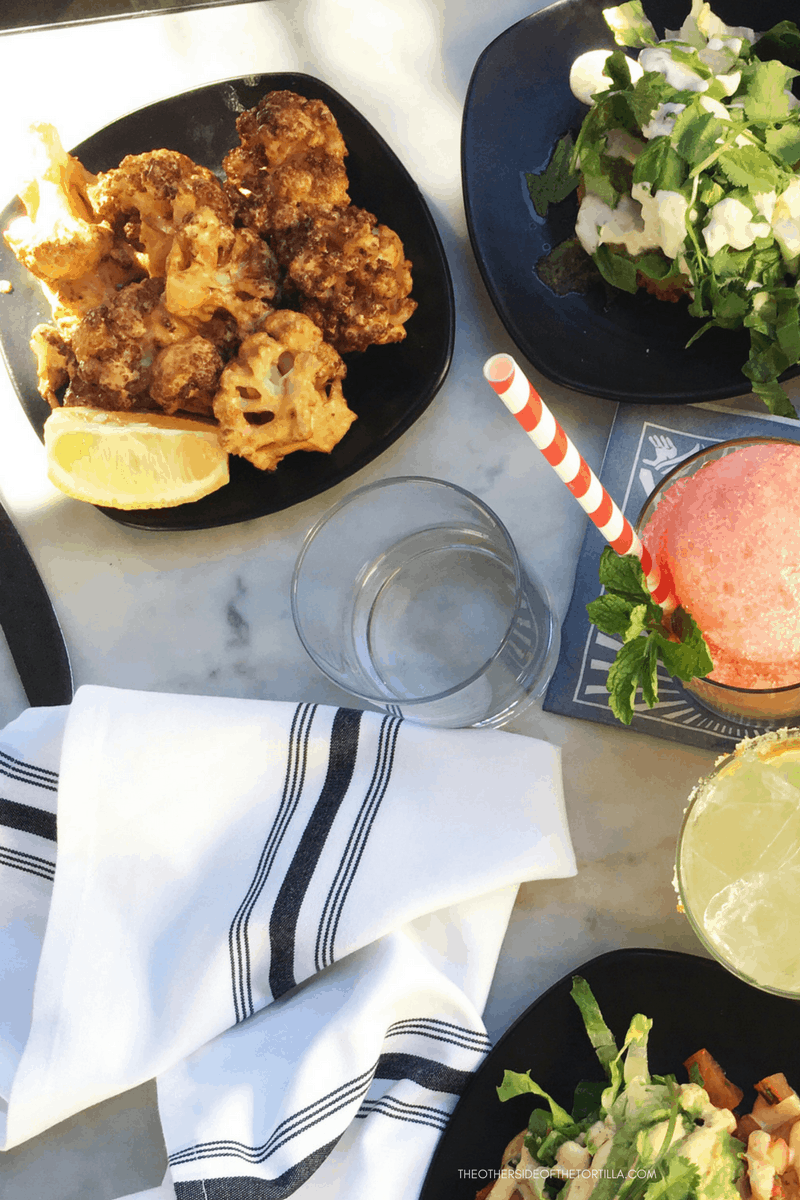 The gorditas (potato masa cakes) are served with warm salsa verde, avocado, cashew crema and shredded lettuce, and those are also excellent.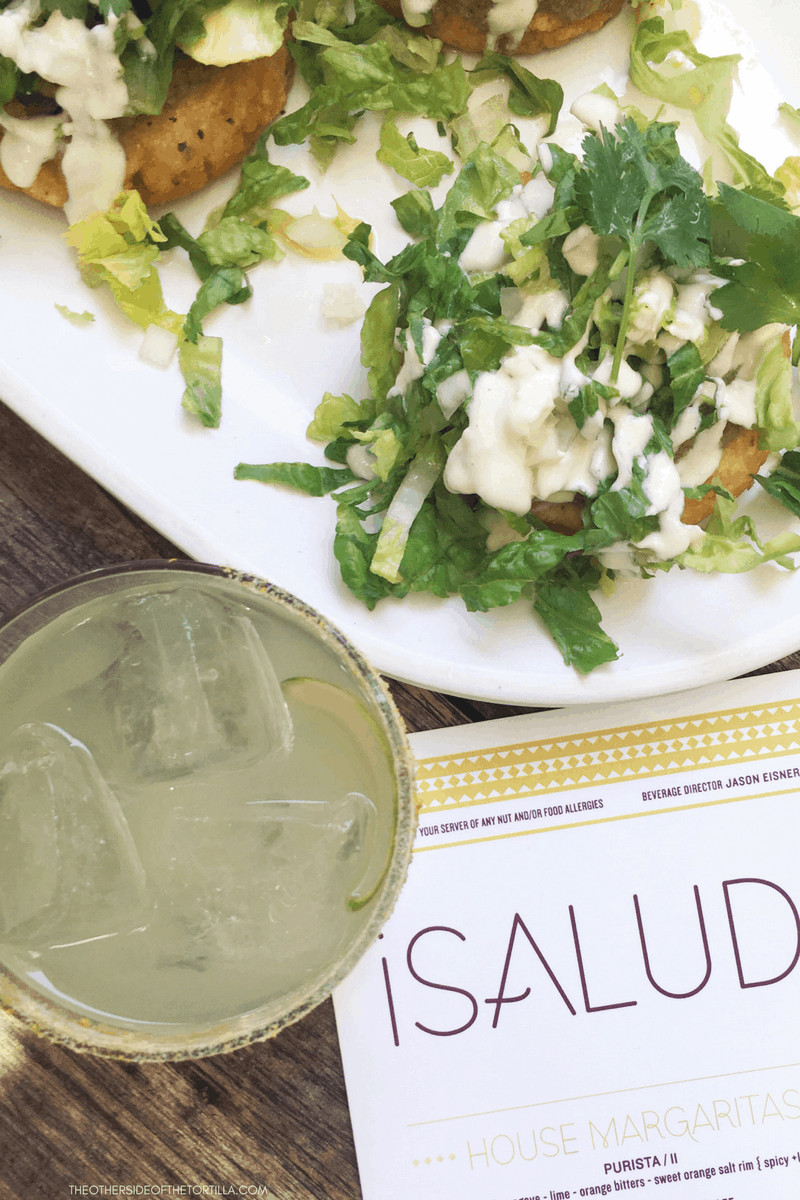 SALADS
If you MUST order a salad, the two I like are the Madre's chopped salad made with chickpeas, romaine lettuce, zucchini, cherry tomatoes, avocado, and toasted cumin sesame dressing, or the ensalada Caesar made with romaine lettuce, cashew caesar dressing, toasted pepitas and avocado.
MAIN DISHES
SKIP: The tortas and bowls. Not that they're not good, but there are better ways to blow your paycheck at Gracias Madre.
Instead, order the plantain chorizo quesadilla, covered with avocado salsa and cashew crema (as this is vegan, it contains neither real chorizo or cheese). The chorizo is made from tempeh. This is easily my favorite item on the menu, and at $7, good enough to order two so you can take one home for later.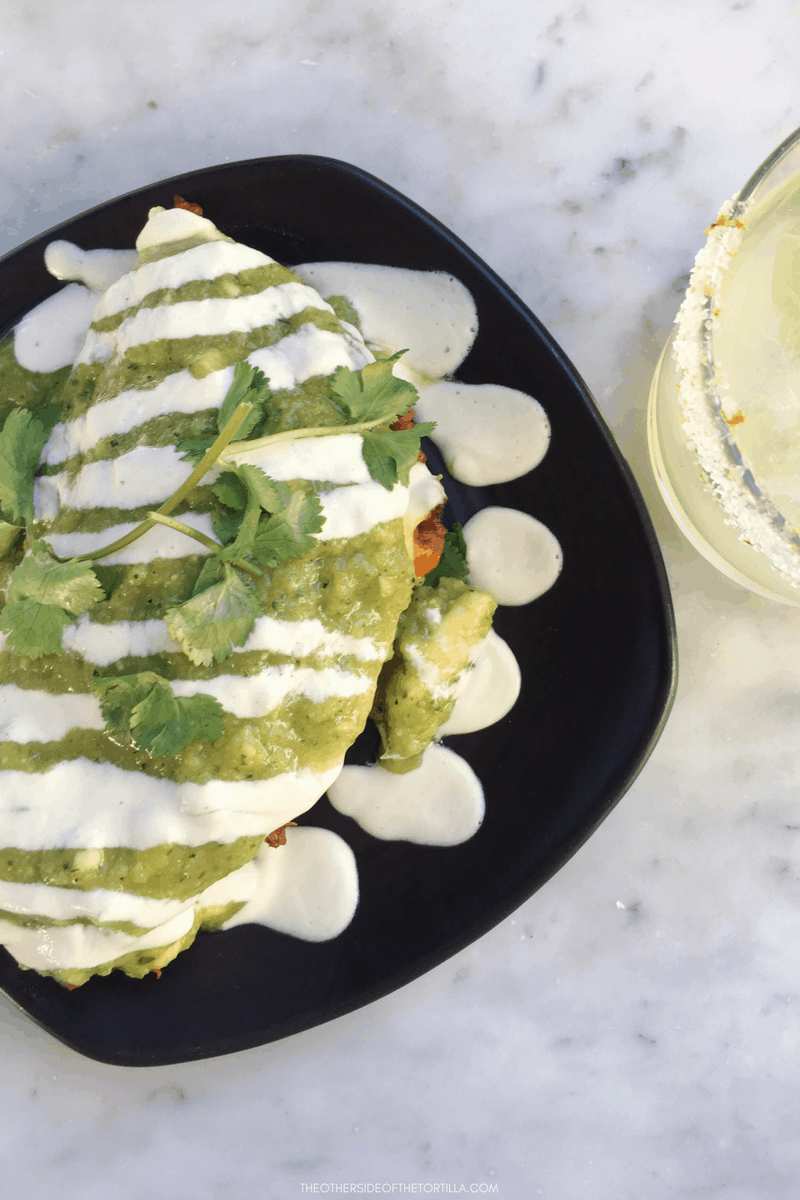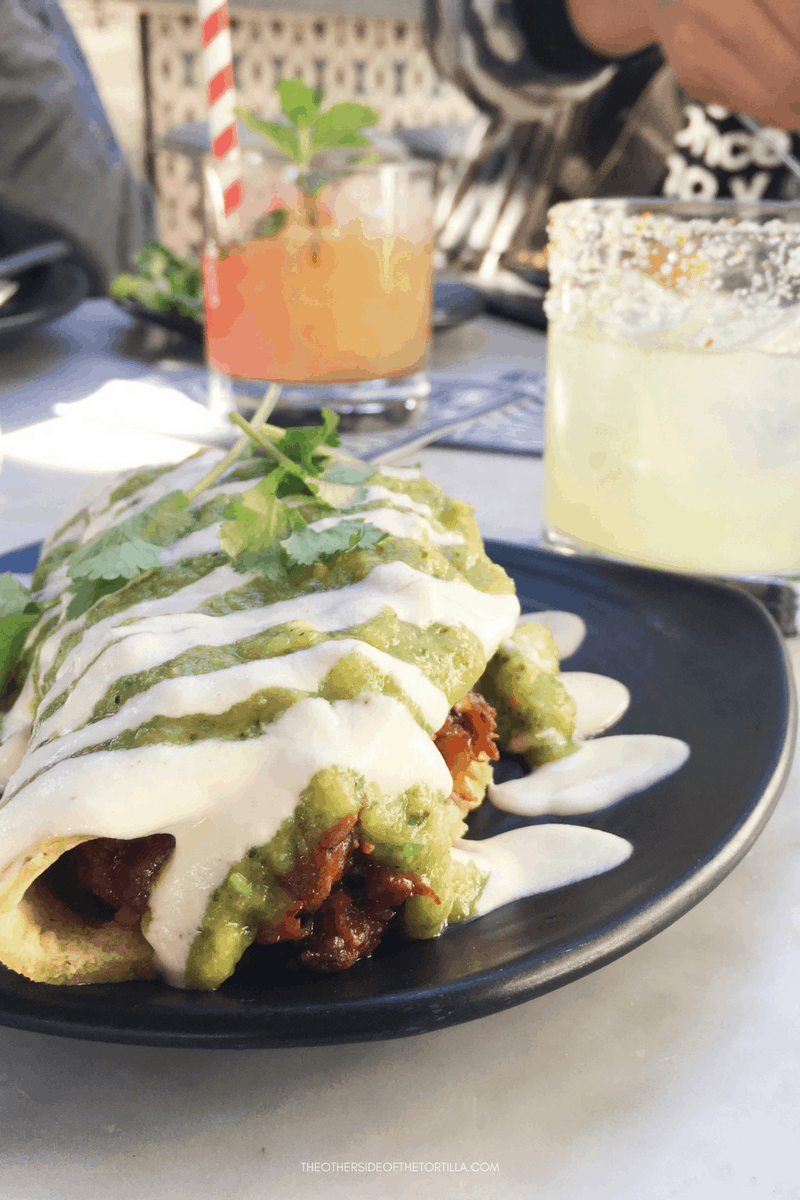 My other favorite item on the menu is the flautas de camote, made with sweet potato, caramelized onion, guacamole, and topped with shredded lettuce and cashew nacho cheese.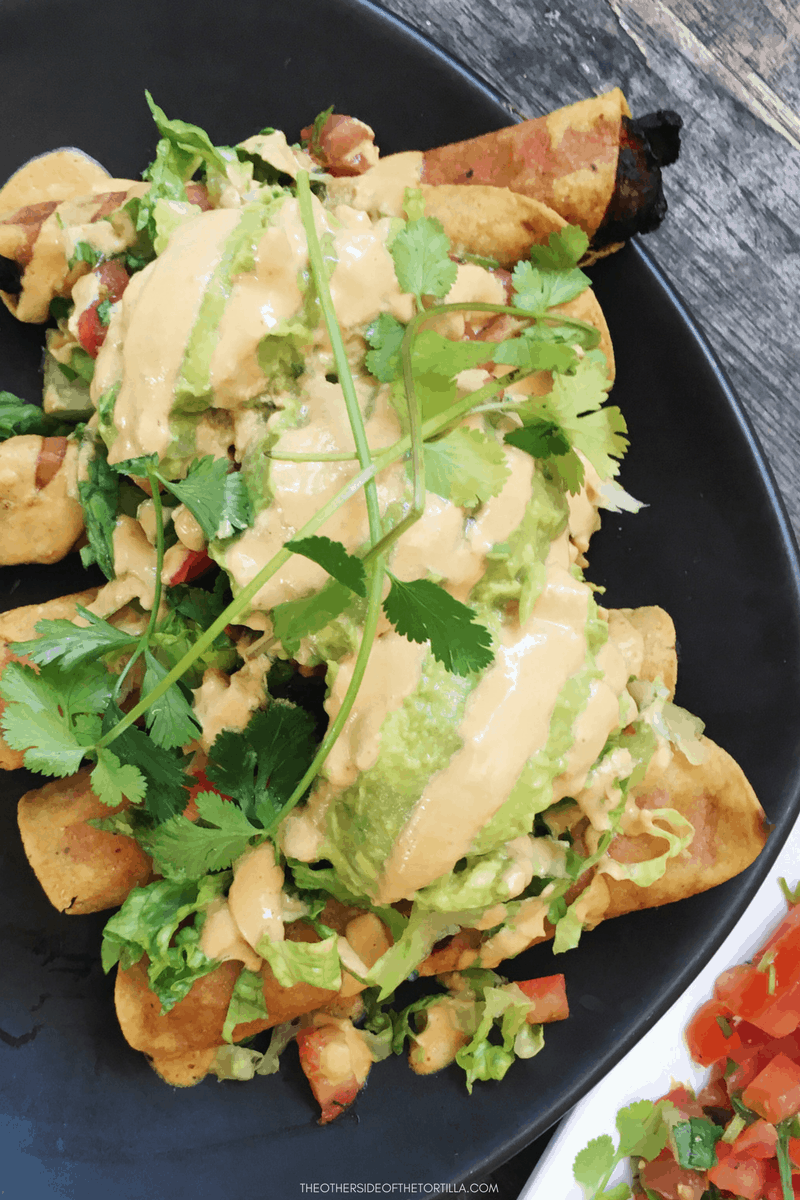 I'm also a sucker for a good tamal, and the one on the menu here is pretty great. Made with sautéed squash, poblano peppers and onions, and served with fresh pico de gallo and veggies in escabeche on the side, it's filling but not too heavy like tamales can sometimes be. They're sold individually.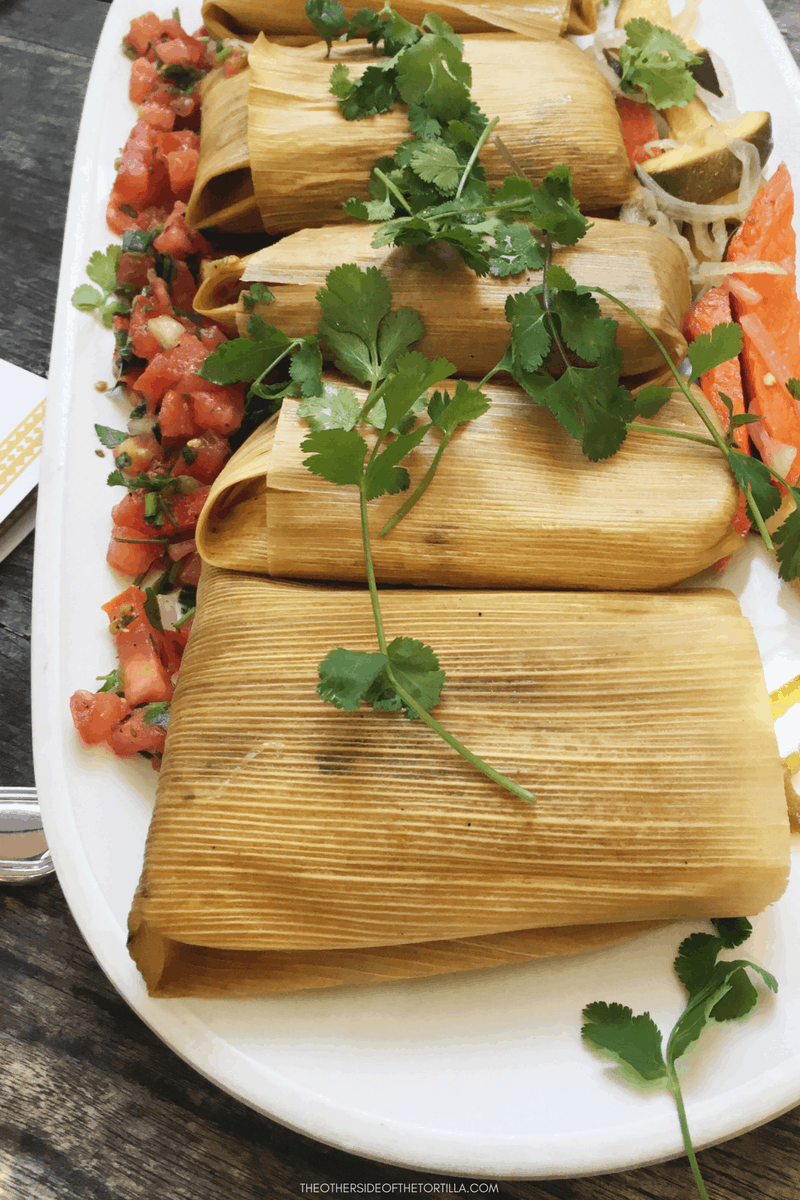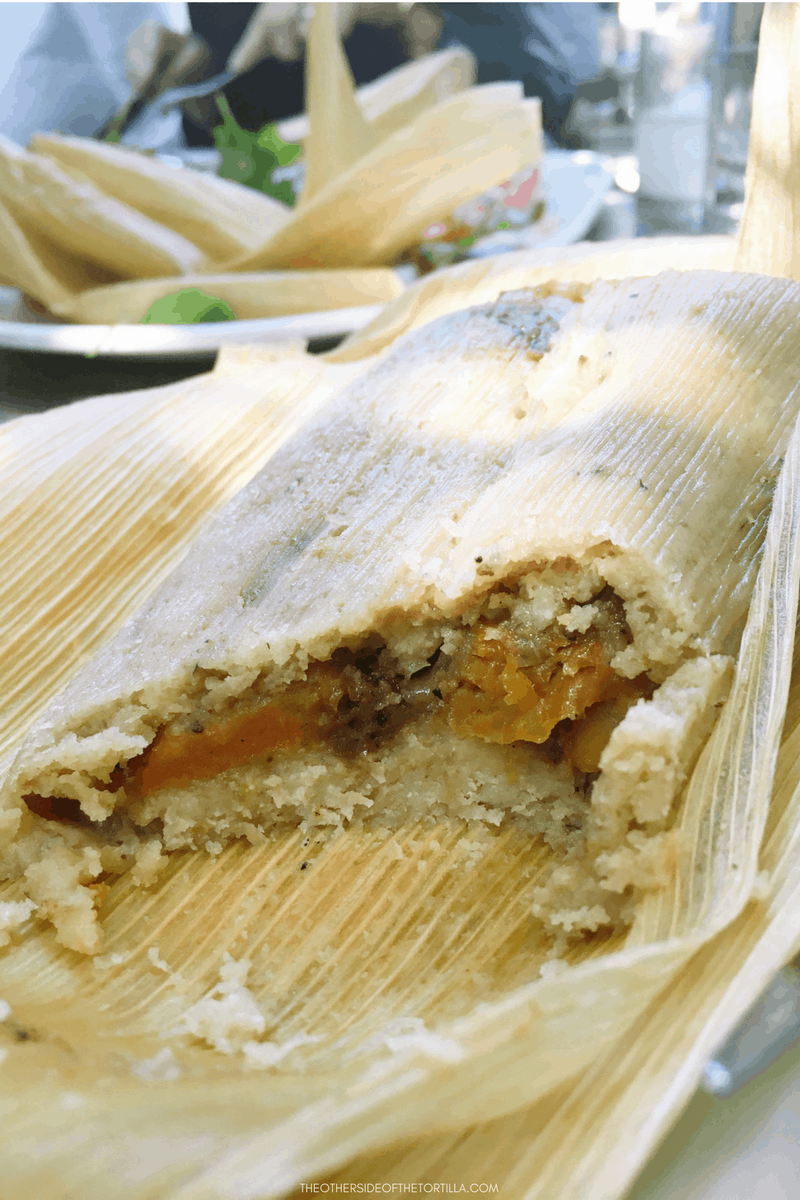 DESSERT
Say yes to dessert. This chocolate-flavored coconut ice cream with a vegan fudge sauce and a sprinkling of chopped nuts is heavenly. The Mexican wedding cake cookies are also perfectly crumbly and go great with an espresso.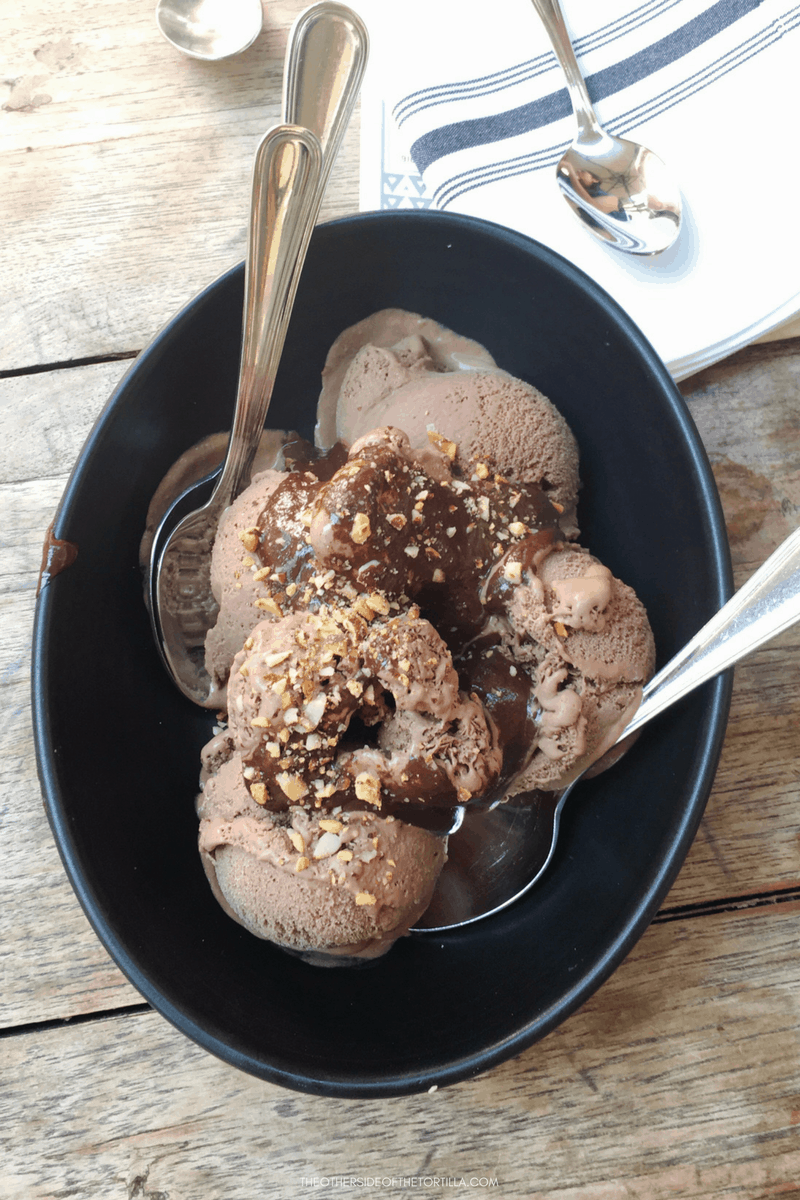 NOT CURRENTLY ON THE MENU, BUT…
There's one more dish I want to share with you, but I'm sorry to say it's only on the winter menu. It's worth mentioning so when the seasonal menu change comes around, it will hopefully be there again. This dish is so good that last year, I went three times in one week just to order it alone: Winter empanadas with roasted root vegetables, kale, tomato habanero jam, cilantro tamarind chutney and cumin lentils.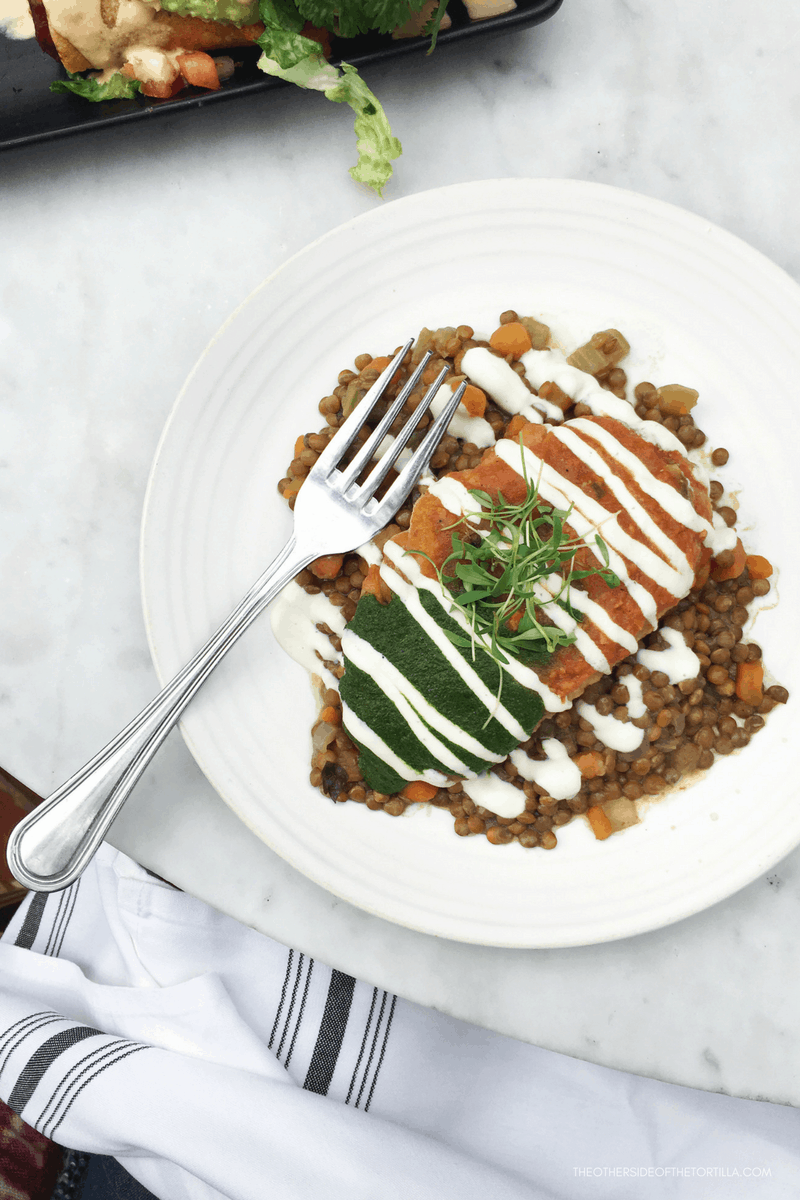 TO VISIT:

Gracias Madre
8905 Melrose Ave., West Hollywood, CA 90069
Street parking (metered) and valet
(323) 978-2170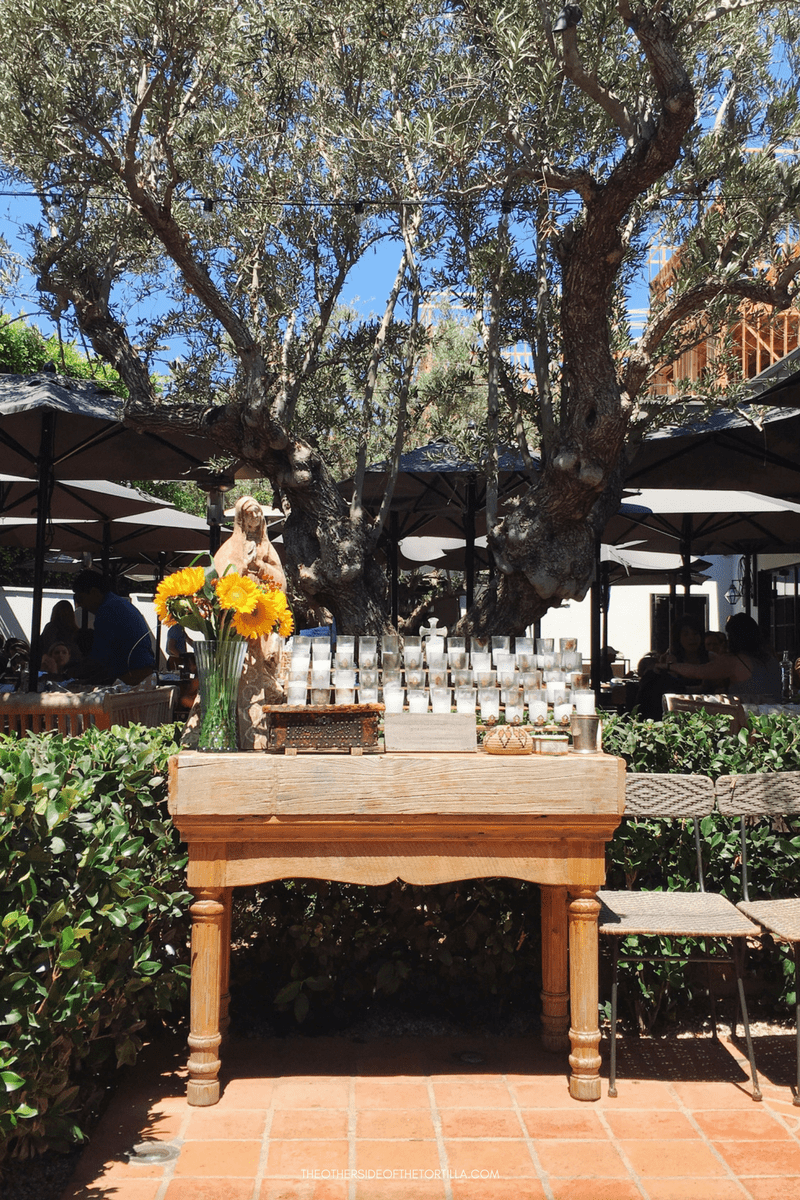 9