Día de los Muertos, also known as Day of the Dead, is one of my favorite holidays. It's an opportunity to reconnect with our loved ones lost through constructing an altar in their honor, and it's also an opportunity to pass on traditions and inform others about the beauty of this holiday.
I'm excited to share that I've collaborated with six amazing bloggers to release this beautiful ebook full of recipes and crafts for Día de los Muertos! Here's a sneak peek at some of the pages (read the full ebook embedded below).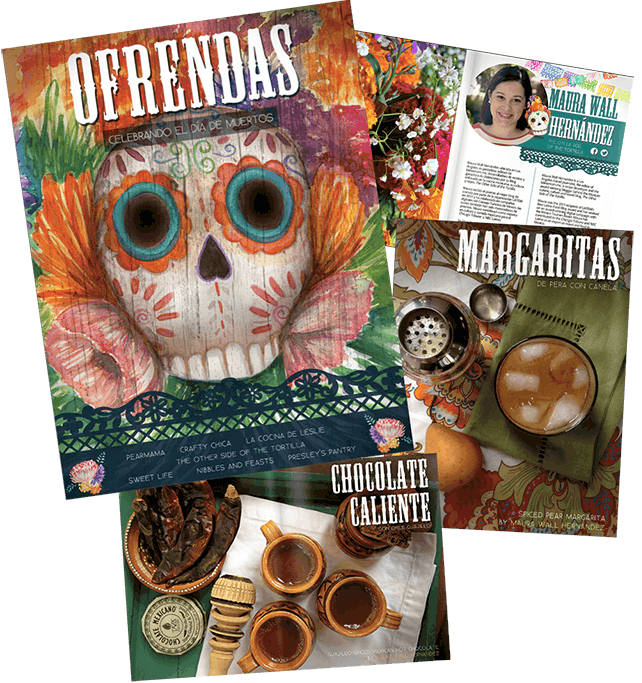 In this ebook, you'll find the following recipes and crafts to celebrate Day of the Dead:
We hope you enjoy celebrating this holiday with your family, remembering your loved ones and passing on your family traditions to younger generations!
3