This weekend, I visited PaperSource, one of my favorite stores for stationery and gifts. They didn't have the item I was looking for, but I did find a few other cool things. Being that it's only June, I was both surprised and delighted to find a few goodies for Día de Los Muertos already in the store! I had to take some photos to share what I found.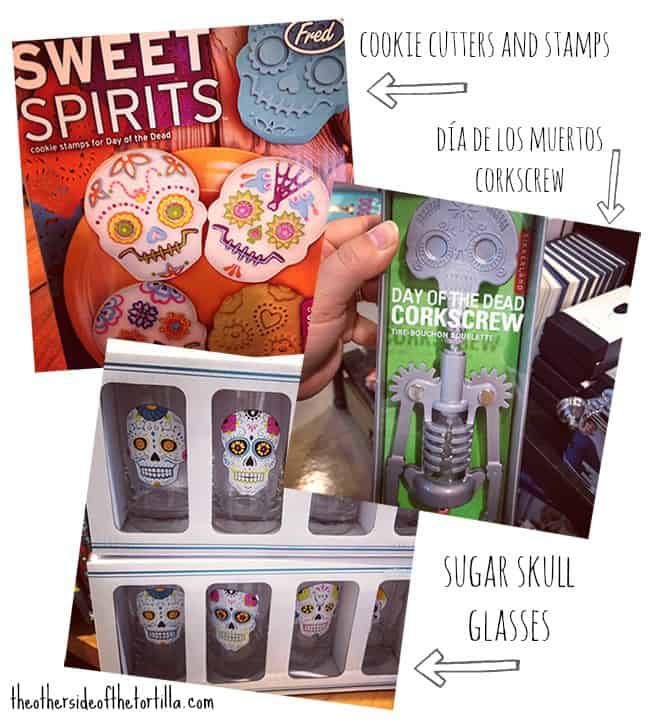 Día de los Muertos goodies:
I especially love the cookie cutters and stamps. Now that I've gotten in the mood early, I'm starting to make a Pinterest board of all the Día de Los Muertos things that I can find leading up to the holiday this year so I can start planning my altar and celebration. Follow along with me on Pinterest and let me know in the comments below, on The Other Side of The Tortilla's Facebook page, or via Twitter @MauraHernandez if you find anything that I should add to the board!
My Día de los Muertos board on Pinterest
1