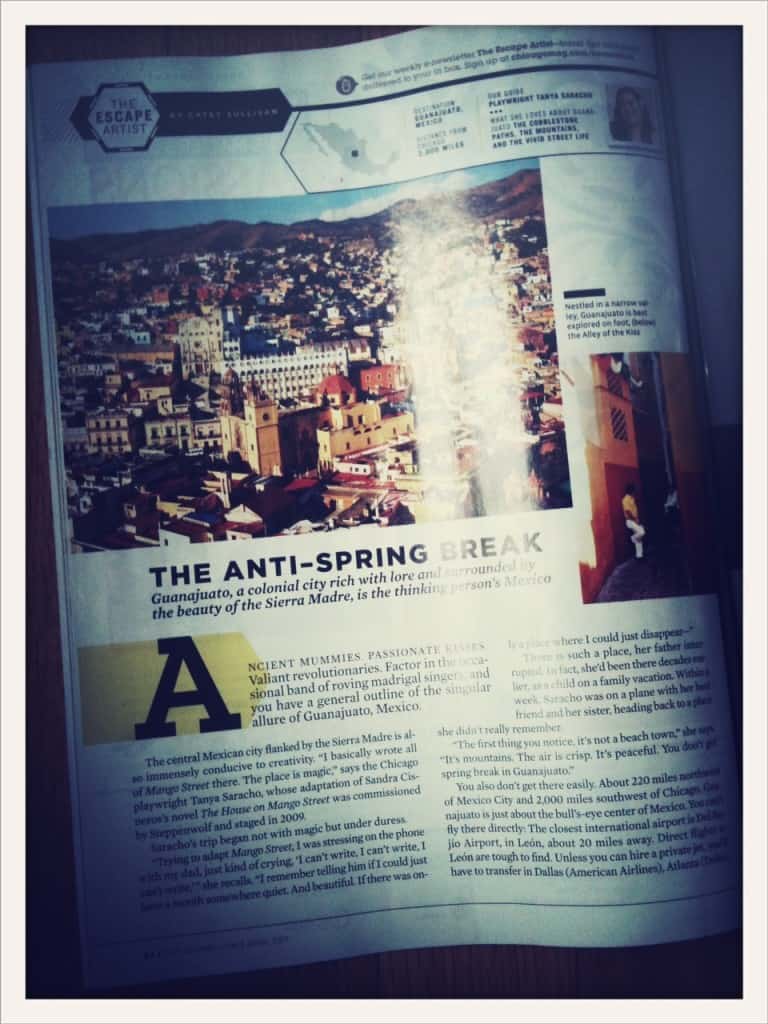 It's no secret that I love Mexican playwright Tanya Saracho's work. This past weekend I was in the third row of the opening night of her newest show, El Nogalar, playing at the Goodman Theatre through April 24. It was so amazing, I'm going to have to go back to see it again. I cried, I laughed, and at the end I was sad it was over. My only regret about the show is that there is no Act II; despite the 1 hour 40 minute run time with no intermission, I could have watched that story continue to unfold for a few hours longer. You can listen to Tanya talk about the play in a clip from Chicago Public Radio's Eight Forty-Eight show from last week.
I had the pleasure of interviewing Tanya last year for a feature in Café magazine, in which she was named one of the publication's 2010 Latino Luminaries – an award for Latino leaders who served as inspiration and for the contributions made in their respective fields and communities. And she's so brilliant, even the New York Times has taken note.
So suffice it to say that I was absolutely thrilled to see a travel piece in the April issue of Chicago magazine about Guanajuato, featuring Tanya as the trusty tour guide. Originally from Los Mochis, Sinaloa, Tanya is a longtime Chicago resident. The article touts Guanajuato as "the anti-spring break," a different alternative to visiting Mexico than just heading to typical places such as Cancún.
She and I have one major thing in common: spending time in Mexico opens the floodgates of creativity. I'm always able to write to my heart's content while I'm there because everything in Mexico seems to inspire me. Whether it's the bugambilias or a trip to the mercado, I write like a fiend every time I'm visiting México lindo y querido. Tanya reveals in the piece that she wrote most of her stage adaptation of Sandra Cisneros' "The House on Mango Street" for the Steppenwolf Theater on a writing trip to Guanajuato.
I loved what she said about history, culture and peace as part of what makes a perfect travel destination and I couldn't agree more. I passed through the state of Guanajuato (one of the many states with a city by the same name) on my road trip to Aguascalientes last summer. I hope I get a chance to go back someday to visit more of it. The state is also home to one of my favorite places, Irapuato.
Read the Chicago magazine article by Catey Sullivan, complete with a few recommendations of places to stay and things to do, and then learn more about Guanajuato (the city) from the Mexico Tourism Board. Guanajuato is also part of the Tourism Board's Ruta Virreinal (the Colonial Route), which I got to travel along last summer.
Have you been to Guanajuato? What do you love about it?
0