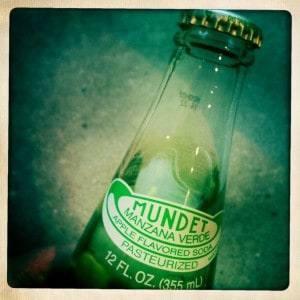 I saw Mundet manzana verde in the grocery store last week in glass bottles and though I tried to resist because I'm trying to quit drinking sugary sodas and juices, I just couldn't help myself.
This bright green and slightly tart apple-flavored refresco is a serious guilty pleasure for me. It's a bit different than the regular Sidral Mundet apple-flavored soda that has more of a light caramel color and a mellow taste.
What are some Mexican guilty pleasures that you like to indulge in?
0