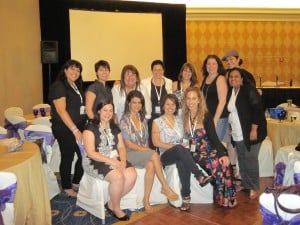 I must've sat down at least half a dozen times over the last week with the good intention to write a recap of Blogalicious Weekend, the conference I attended in Miami just less than two weeks ago. But each time, there were a million things I wanted to write, so I started making a list to try to condense the highlights. The truth is I just couldn't. The entire weekend was like a highlights reel, filled with brilliant women doing amazing things.
If you're not familiar with Blogalicious, it's a blogging conference that celebrates diversity in social media and is mostly attended by women of color. I was honored to speak on a panel about Latinas in social media, moderated by the fabulously talented Kety Esquivel and sponsored by LATISM and Que Rica Vida. Equally fabulous were my co-panelists: Veronica Arreola of Viva La Feminista, Aurelia Flores of Powerful Latinas and Deanne Cuellar of Media Justice League.
Additionally, I moderated a panel discussion about how Latina bloggers and marketers can work together toward common goals. The brilliant panelists, Carrie Ferguson Weir from Tiki Tiki Blog, Roxana Soto from Spanglish Baby, and Melanie Edwards from Modern Mami, did not disappoint the audience with their insights into how to position yourself and grow as a blogger as well as advice to marketers on how to approach Latina bloggers.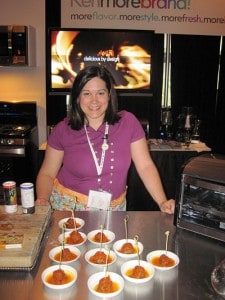 As you already know from last week, I hosted a cooking demo with the Kenmore Live Studio pop-up kitchen, where I made albóndigas. I loved cooking for a live audience; it was fantastically fun and I'm very much looking forward to doing it again soon.
But the biggest takeaway from the weekend for me was the importance of community. My friend Ananda Leeke, has come up with a great term for what I mean (and she's writing a book about it, to boot): digital sisterhood. Ananda interviewed me as part of her project, and I hope you'll listen to our interview as well as the others she did from the conference.
During the panel I spoke on, I was asked what I thought was the best case study of a blog success story. My answer was that I don't think there's just one silo blog success story that everyone should look at as a case study. Rather, there are many blogs out there that individually do something amazing. From forming a community with these women over the last 14 months since I began blogging, I have learned something from each of them, and each one of them has contributed to whatever my "success" is. And for each of us, "success" is something different. For me, success is when I get a comment or an email from a reader saying that one of my recipes reminds them of their abuelita. That is part of the reason I write here. To make cultural connections.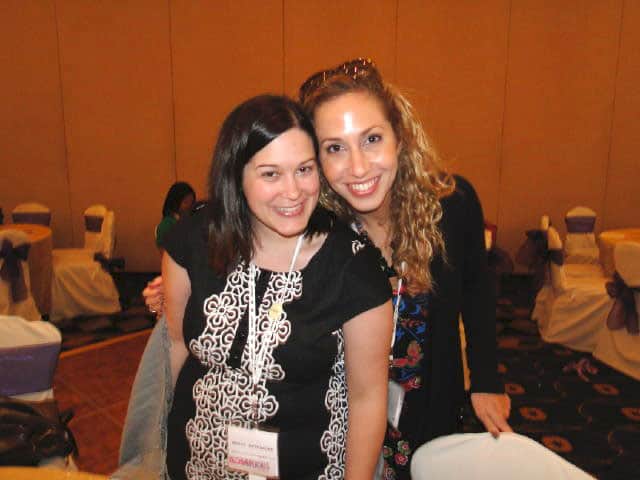 There was a lot of talk all weekend about owning niches and finding your community, so I wanted to share with you a short little list of ingredients that make up my tribe – one of the recipes I'm most grateful for ever coming across.
These are only a few of the women who have made a big impression on my journey as a blogger because they've inspired and supported me. I have many more I'll share with you another day, but I'd like to give these mujeres the spotlight they deserve since we were able to spend time bonding in Miami and I love each one of them even more now than I did before. I could not be more proud to be a part of their tribe and I hope that you'll check each one of them out.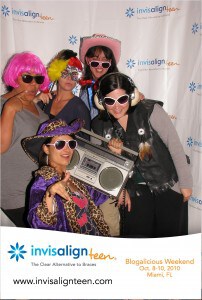 Thank you, ladies, for all you do to inspire me to be a better writer, storyteller, photographer, videographer, businesswoman, teacher, cook, friend and more.
Thank you, Justices Ny, Nadia and Fergie for creating a conference that so many of us needed to express what's going on in our communities. Thank you for the opportunity to reconnect and spend time with old friends as well as meet new ones. I will definitely be back next year!
If you're interested in some of the other valuables from the conference, head on over to YouTube to watch video of some of the sessions as well as a video I shot of Taryn Pisaneschi of TarynP.com doing her networking rap to help conference attendees understand the power of networking.
I'm back in the kitchen with lots of inspiration since returning from Miami. You can expect some great new recipes soon! And if this is your first time visiting the Tortilla because we met at Blogalicious, ¡Bienvenidos! I hope you'll visit often or subscribe to receive stories and recipes in your inbox. You can also check the #blogalicious10 Twapper Keeper for an archive of all the tweets from the conference.
If you attended Blogalicious, I encourage you to leave a comment with a favorite highlight from the conference or the name of a new friend and a link to their blog to share with everyone here. If you didn't attend, I'd love to hear back from you if you check out some of the amazing women above and have fallen in love with them the way I have.
0