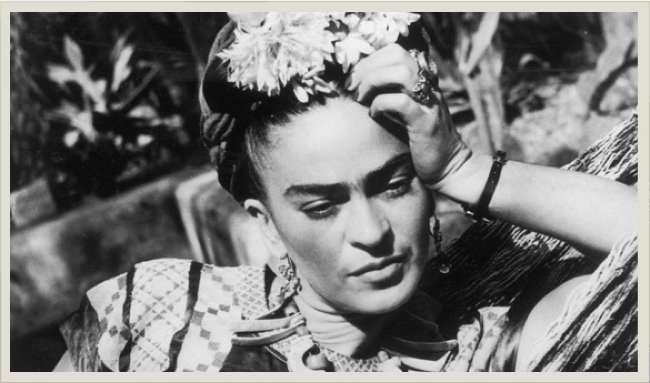 Today, July 6, marks the 103rd birthday of one of Mexico's most famous female artists of all time: Frida Kahlo. Born in Mexico City in 1907, this talented woman is also one of the most influential artists of Latin American descent of the twentieth century. Frida, who became well-known in her teenage years, would later marry another famous Mexican artist, Diego Rivera – who was also 21 years her senior.
I know I haven't posted lately, mostly due to technical glitches that have prevented me from moving my site over to a self-hosted space and implementing a new design to make your experience at The Other Side of The Tortilla a much richer one. But I couldn't let dear Frida's birthday pass without any kind of fanfare.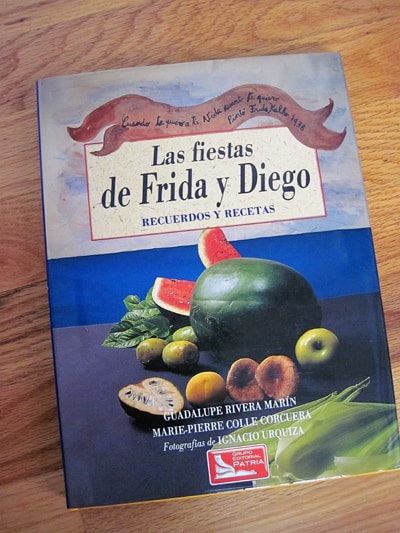 You see, to me, Frida is much more than just a painter. Among many other things, Frida was also a cook. On my last trip to Mexico City, I visited a local bookstore where I scored a copy of a book I'd been trying to find for more than a year, to no avail. After I was elated to find not one, but several, copies of the book I had been coveting for so long, I began perusing the shelves for other books that I'd undoubtedly be unable to find at home in the U.S. or on Amazon. I spotted a navy blue spine in the stack that said "Las fiestas de Frida y Diego" – and given my curiosity and lack of a schedule to be anywhere any time soon, I sat down among the stacks of books and paged through what was to become one of my favorite cookbooks. I sat there paging through it, soaking up the images and the stories for more than a half hour.
Many who know me can tell you aside from cooking, two of my other passions are art and history. I love antiquated photographs, history books, historical novels; really, I love anything that gives me a peek into the past. Especially when it comes to Mexican art and history. (Someday I'll tell you all about the first time I saw Diego Rivera's murals inside the Palacio Nacional – the Mexican National Palace, located just off the Zocalo downtown.) So I was overjoyed to find that this book I'd pulled from the stack was more than just a cookbook; it was also a treasure trove of insight into what it was like living and eating alongside Frida Kahlo and her famous husband, painter Diego Rivera. The book, written by Rivera's daughter Guadalupe Rivera Marín, serves as part history lesson, part culinary instruction and part memoir. It is because of this book that Frida has now also become an influence in my Mexican kitchen.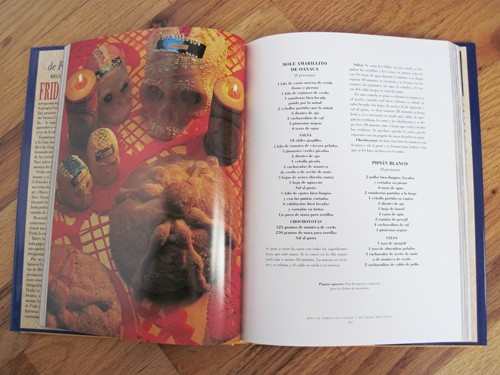 I have been on a quest ever since purchasing this book to try as many recipes as possible. You may remember one favorite I've already shared with you, guayabas en sancocho. I'll be testing more recipes here on the blog through the fall, especially for Día de Los Muertos.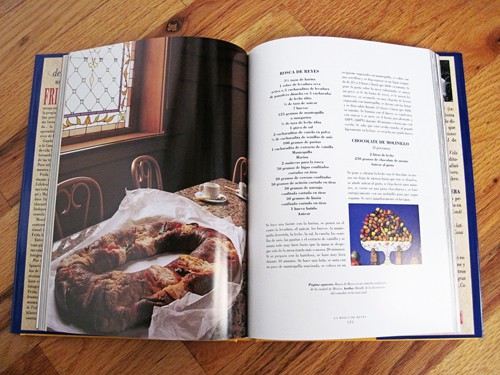 I've never seen the English-language version of this book except for on the internet and though I'd expect the recipes to be the same, I'm guessing as with most Spanish-language books brought to the English-language market, a little something gets lost in the translation with the stories. For that reason, I'd recommend the Spanish-language version I have if you can get your hands on a copy.
Finally, I want to share that I'll be traveling to Mexico City in a few weeks and I hope to make some time to visit the Museo Frida Kahlo also known as La Casa Azul in Coyoacán, a neighborhood not far from where my family lives. I hope to be able to share some photos or short videos of my visit later this month. I also discovered today that the museum is tweeting @museofridakahlo and is on Facebook, too. And if you can't make it to Mexico City to visit Casa Azul, there's a virtual tour you might enjoy.
If I've given you a bit of Fridamania and you'd like to learn more about Frida Kahlo, here are a few resources for your learning pleasure:
And, if you're wondering where exactly Coyoacán and the museum are located within Mexico City, here's a handy map (just click the navigation to zoom in or out, or click the "view larger map" link below the image if you want to open in a new window):
View Larger Map
HOW DO YOU CELEBRATE FRIDA?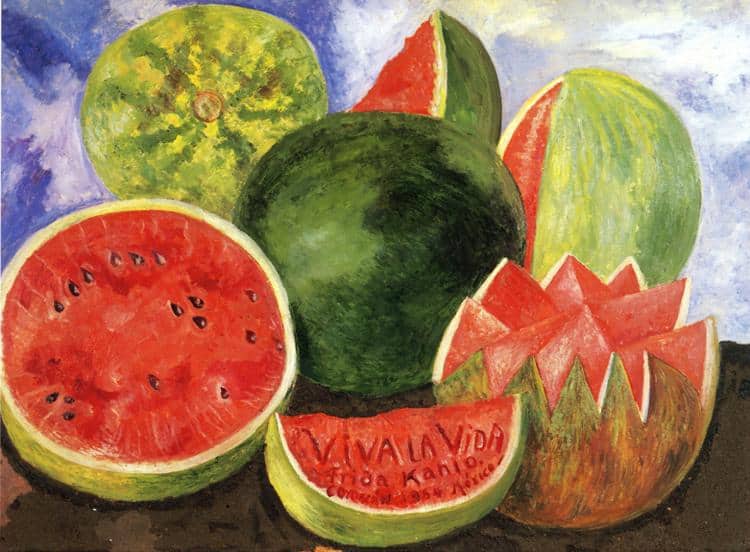 And one more little parting gift for Frida, which I couldn't resist: a birthday song, Mexican mariachi style!
Las Mañanitas by Maura
2