Over the holidays we spent time with our family at a resort in the Riviera Maya, just south of Puerto Morelos, Mexico. We love to explore when we travel together, so we rented a car and headed to the sea port town to find a place to snorkel. I took this photo as we were returning from snorkeling, pulling the little boat back up to the dock.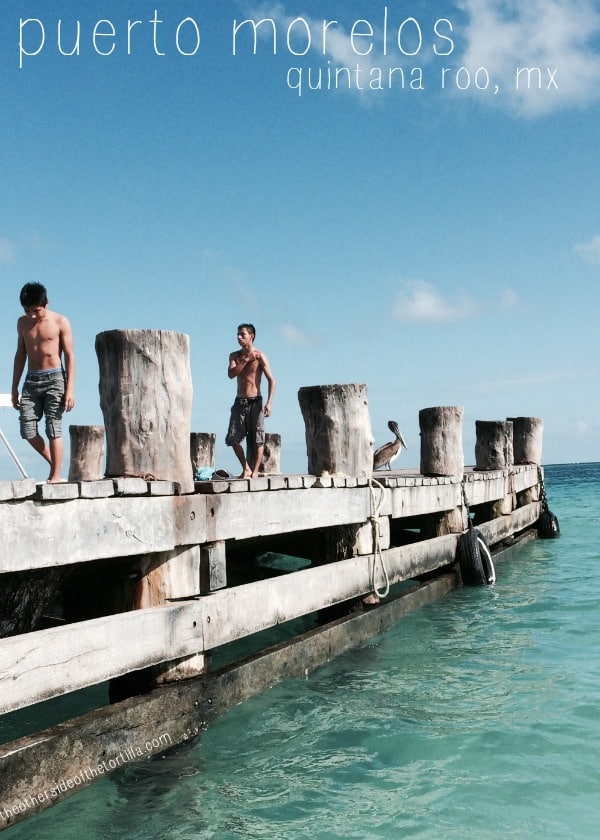 The pelican pictured was quite friendly once we disembarked, and came very close to us looking for food before it decided to take flight from the dock and then go for a swim. I couldn't resist taking this photo to keep the memory of the pelican and the color of the water that day.
Have you snapped a photo in Mexico to keep a simple memory like this one? Tell me about it below in the comments!
0