In January 2012, we visited Ensenada for the first time. We were only there for a day as a cruise port stop, but we had a jam-packed day full of exploration, food and walking and we're definitely interested in going back. It's located about an hour South of Tijuana. I've been revisiting my travel notes and photos lately to make a list of things I'd like to do on a return visit. Here are a few glimpses into our day there.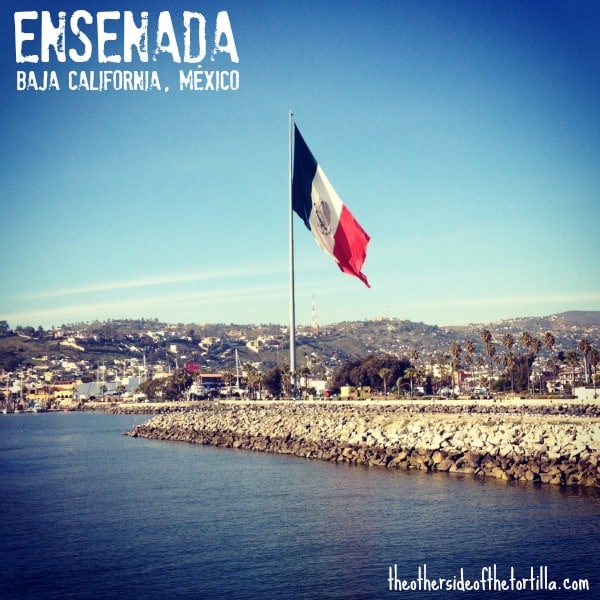 As we pulled into the harbor in the morning, we were delighted by the abundance of sunbathing sea lions and dolphins jumping through the water alongside our ship. The area is rich with marine life and I recently found out there's lots of great scuba diving in the area, including diving with schools of tuna! Sounds like I'll need to get certified before we go back.
We asked locals and shop owners about what to eat and where to eat, and they didn't steer us wrong. Unfortunately, the most highly recommended street cart that sells fresh seafood was all out by the time we found it. (Though, there's no shortage of street carts selling freshly prepared clams and other kinds of shellfish.) So instead, we headed to a restaurant for Ensenada's famous fish tacos, coctel de camarones and aguachile. We were enjoying ourselves so much that we hardly remembered to take any photos! The aguachile was so good, it was almost completely devoured by the time we remembered to take a photo.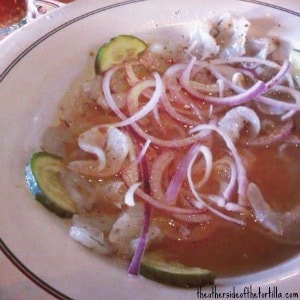 We left so stuffed, we walked around the entire downtown area, checking out all the little shops and down through the fish market, which is one of the largest in Mexico. This photo below was taken facing down a side street from the main drag in downtown Ensenada just before sunset.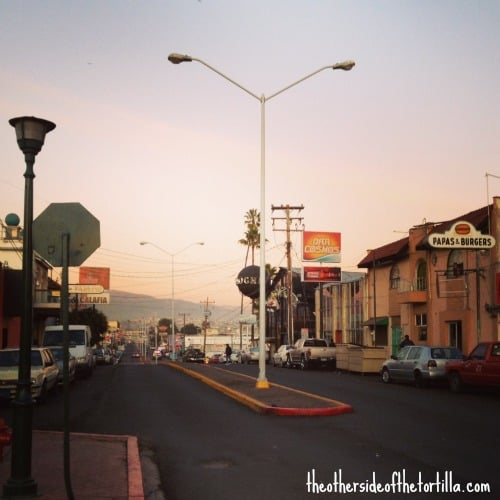 The day of our visit to Ensenada was close to el Día de Los Reyes and we stumbled upon a Starbucks that had little rosca de reyes, which we bought so we could celebrate early as a family. Before we hopped back on our boat, we ended our night with … what else? Tacos. I knew it'd be a few months before I'd be in Mexico again, so I opted for Baja's version of tacos al pastor. As you can probably tell from the photo, I wasn't disappointed.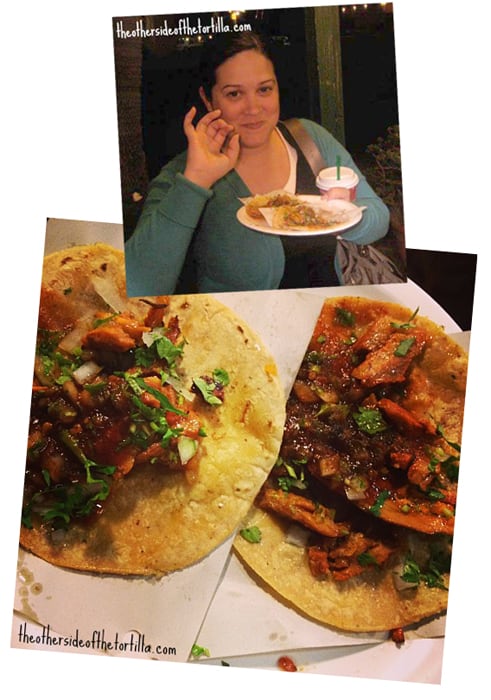 Since we were in Ensenada for less than than a full day, we didn't have time to do much more, but I'd really like to go back now that we live in Los Angeles and we're close enough to drive there for a weekend trip. My friend Lisa from Sabor a Cajeta tells me that I need to go see La Bufadora. And Ensenada and the surrounding area has a vibrant food and wine community that I'm eager to explore, especially the Valle de Guadalupe area that has been called Mexico's answer to Napa Valley, where most of Mexico's wine is produced. We had heard that Muelle Tres was an excellent spot for local seafood, but they were closed on the day we were visiting because it was a holiday, so that's on our list for a return visit as well. If we're able to go in the winter or spring, I'd love to go grey whale watching. And I've bookmarked the Ensenada tourism website for more ideas on what to do while visiting.
Have you been to Ensenada? Let me know what activities or eats you recommend in the area!
3