If you follow the news, you've probably heard a lot of fuss about a volcano in central Mexico that's been spewing ash, rumbling and causing concern lately.
That volcano, which stretches into parts of three bordering states (Mexico, Puebla and Morelos) is Popocatépetl—also known affectionately as Don Goyo.
Here's a photo I took of the volcano when we flew over it on our way to Acapulco in December 2011. I've flown over it many times but have never actually visited it while on the ground—but I'd definitely like to get up close to check it out someday. On a very clear day you can sometimes see Popocatépetl from different vantage points in Mexico City, including a spot near where my suegros live.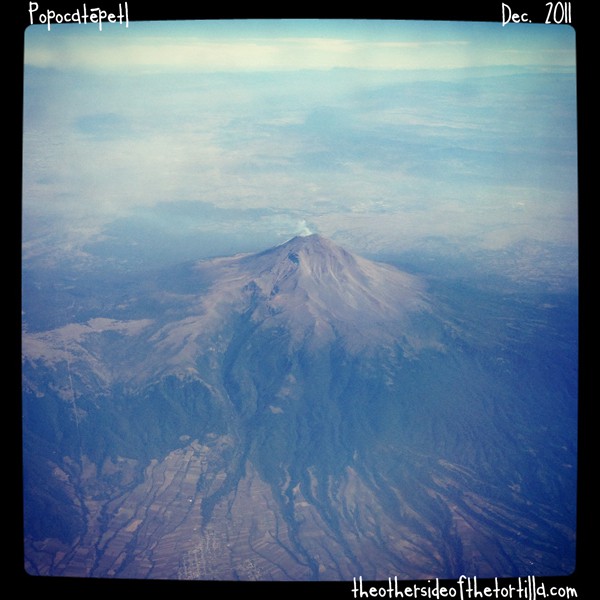 Have you visited Popocatépetl?
0