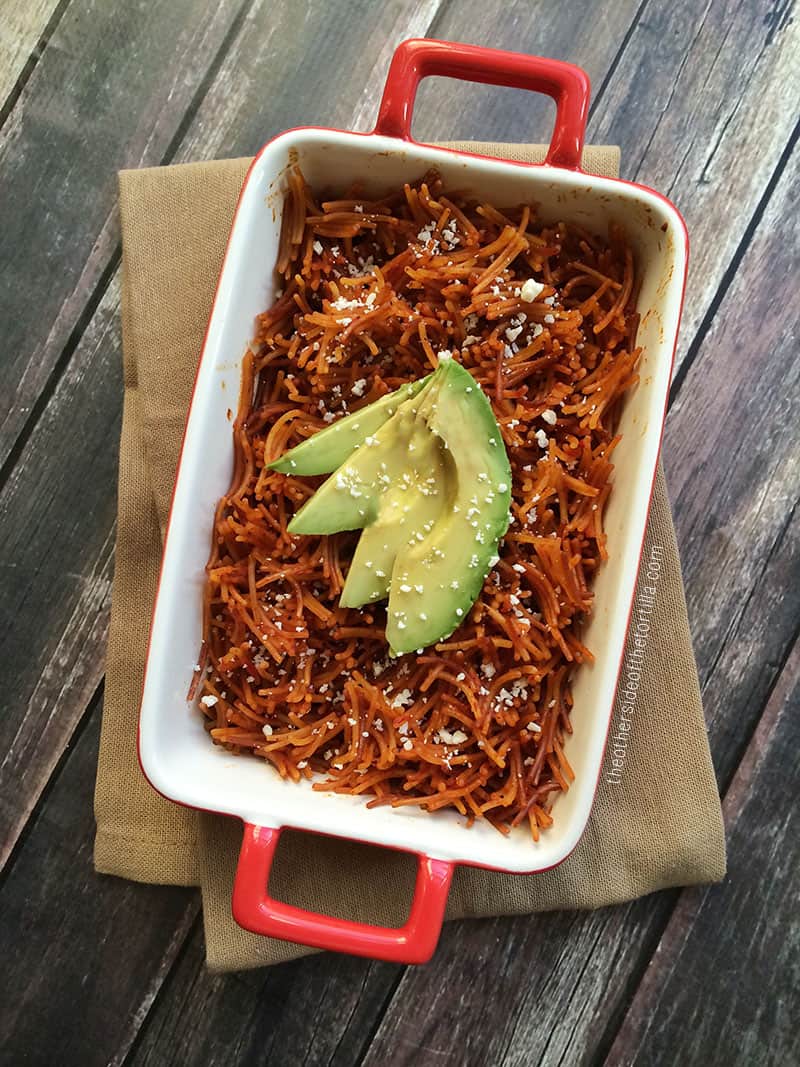 This post is part of a compensated campaign in collaboration with Barilla and Latina Bloggers Connect, but the recipe and all opinions here are my own.
Fideo seco is a Mexican pasta dish traditionally made with either chipotle chile alone, or a mix of three chiles: chipotle, guajillo and pasilla. When made with three chiles, the dish is known as fideo seco a los tres chiles. This simple version uses only chipotle chiles in adobo sauce, and requires minimal effort and easy cleanup.
What makes this dish different than any typical pasta dish is that the pasta is first fried, which brings out a somewhat nutty flavor in the pasta, and then is soaked in a tomato-chipotle puree to absorb the flavor. It's cooked by baking in the oven, and when finished, the consistency is moist but not soupy.
RELATED RECIPE: Sopa de fideo…