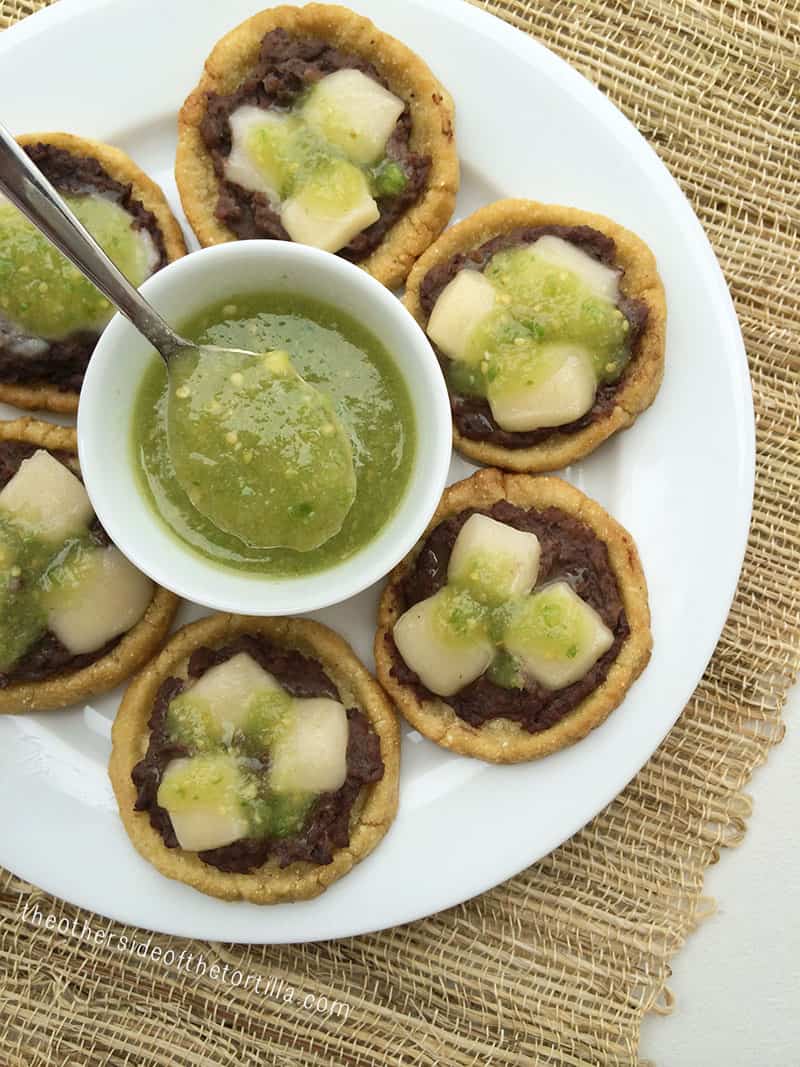 This post is part of a compensated campaign with Maseca, but all opinions and the recipe here are my own.
Pellizcadas are the perfect appetizer for those who love sopes, but want something a little smaller to snack on.
Pellizcadas can be eaten alone, as an appetizer, or along with a meal such as lunch. In Veracruz, where part of our family is from, it's common for pellizcadas to be served with small pieces of crushed chicharron and topped with salsa. In other parts of the country, there are many variations when it comes to the toppings. This particular variation is similar to one I've eaten in Acapulco, where this dish is sometimes referred to as pellizcadas acapulqueñas….