Spicy peach rings soaked in chamoy and sprinkled with Tajín are an easy sweet and sour candy treat you can make at home.
Chamoy peach rings are just one of many variations of this popular Mexican candy. In Mexico, you can easily find them sold in street vendor stalls, grocery stores, and even high-end candy shops. It's spicy, sweet, sour and tangy all at once—and completely addictive!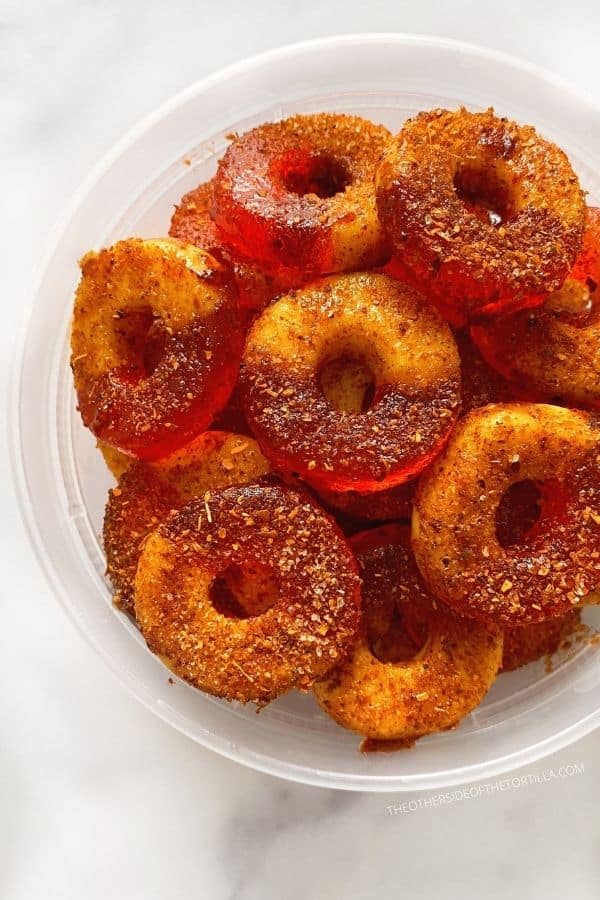 If you love Mexican gummies with chamoy, you'll definitely want to try my recipe for spicy mango gummies, too.
While there are plenty of mass-produced Mexican candies that fall into this same category, such as osos enchilados (chili and chamoy gummy bears) and pica fresas (a strawberry gummy with a chamoy candy coating), I prefer the homemade, small batch method so you can control exactly how sweet, sour or spicy you want your gummies to be.
…