Since we're still relatively new to Los Angeles, we decided to get out of the house during L.A. Restaurant Week after I saw the #dineLA hastag on Twitter. We hadn't been downtown yet, so we decided to head into the city for an experience. We ended up at Rosa Mexicano (the LA Live location) because I'd eaten there in another city when I was traveling for work a few years ago and liked it quite a bit.
Here's what I ate at Rosa Mexicano for L.A. Restaurant Week:
Appetizer: Tacos dorados de pollo (also known as flautas) served with crema Mexicana, cheese and salsa verde.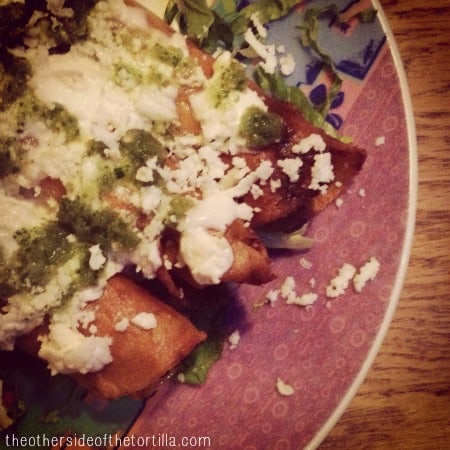 Main Course: Carne asada, frijoles con chorizo, esquites and a fresh salsa verde. The esquites were so good that I had to steal José's since he's not really a fan. I couldn't let them go to waste!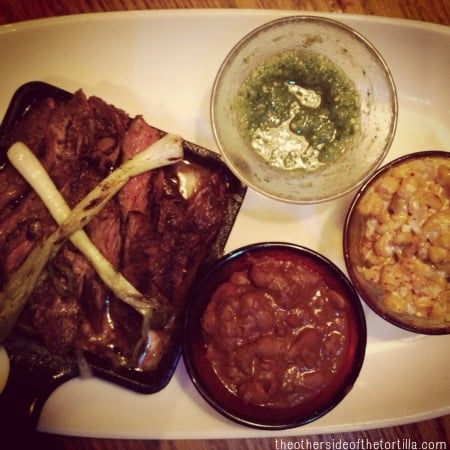 Dessert : Espresso flan with a cinnamon whipped cream and nueces (pecans). The galleta on the bottom was divine!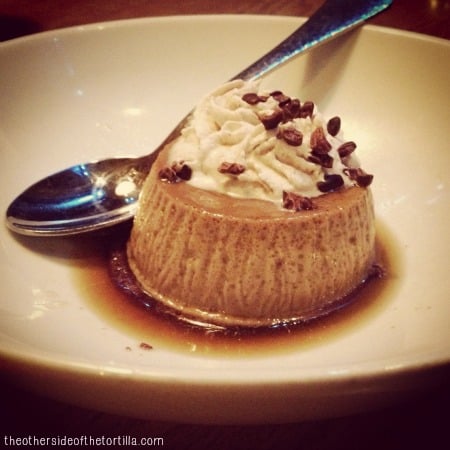 I also loved this little detail in the decor on the walls at this location that reminded me of the cliff divers in Acapulco.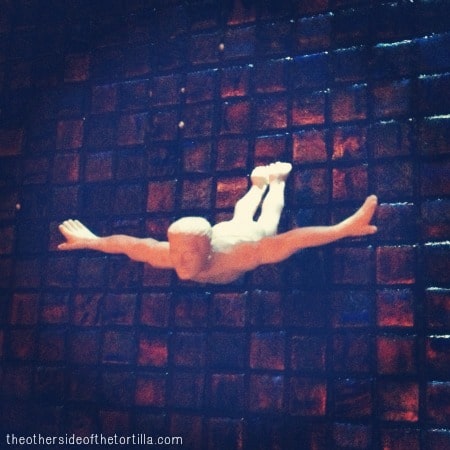 Rosa Mexicano has a Festival de Helados going on through August 26 (at all locations) with paletas, raspados, helados and more in interesting flavors such as guava, chile de árbol and huckleberry, honey-amaranth crunch, plantain and peanut butter, and others. Check RosaMexicano.com for the addresses of locations in New York, L.A., Miami, Boston,  Atlanta, Washington D.C., Minneapolis, San Francisco and other cities.