Día de los Muertos is this week and as a special treat, I've asked some of my friends to send me photos and descriptions of their altars to share here on The Other Side of The Tortilla to show the variety of ways that people celebrate this holiday.
Today, I'm sharing the altar of my friend Ericka Sanchez from Nibbles and Feasts.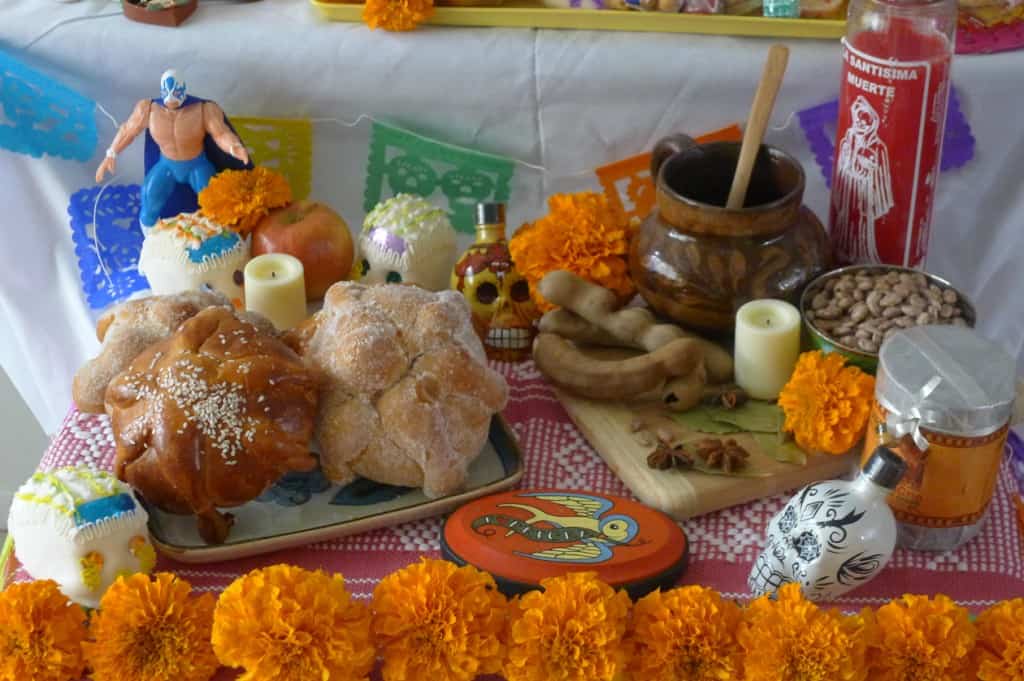 Where in Mexico are your family's roots?
Ericka: Torreon, Coahuila, Mexico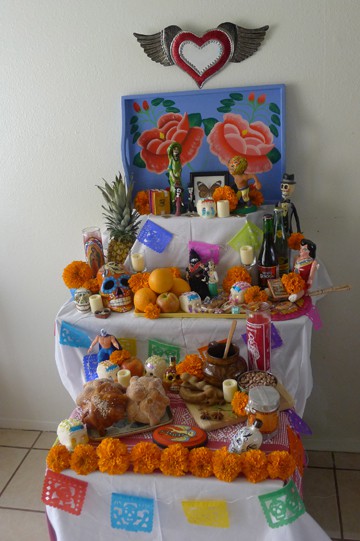 Who does your altar honor? 
Ericka: It honors the loved ones our family has lost throughout the years.
Any special ofrendas or items on your altar?
Ericka: Most of the items displayed on the altar are artwork we've collected from our trips to Mexico City, Guadalajara, Oaxaca and Torreon. From a paper-mache catrina to clay luchadores, we love bringing home something that we know will have a special place on our altar.
Why do you make an altar for Día de los Muertos? How does it keep your connected to Mexican culture? And do you involve your kids to pass on the tradition?
Ericka: We love the time we spend together building the altar, talking about the friends and family we are honoring, the items on display and what they symbolize culturally. This year is special because it is the first year my son is old enough help arrange the cempazuchitl (marigold) blooms throughout the display.
For more photos and a story about Ericka's altar for Día de los Muertos, click here to visit Nibbles and Feasts.
0