Tacos for breakfast? You bet. One of the staple breakfast dishes that I like to eat both when I'm visiting Mexico and at home is huevo con chorizo in the form of a breakfast taco. Literally, it's just egg and chorizo, but don't think something so simple can't still be satisfying.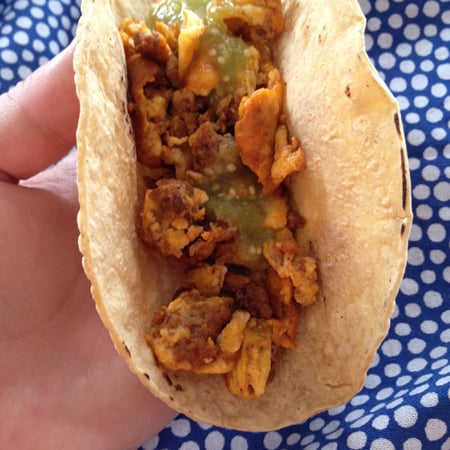 Most people know how to make this easy and tasty breakfast, but surprisingly I still sometimes get asked how to make huevo con chorizo. Here are my step-by-step photos taken over breakfast this past weekend in case you're not familiar with this dish.
STEP 1
Cook the chorizo in a hot skillet. How much or how little is up to you. I usually make extra and save it to use during the rest of the week. Normally, I drain all the grease from the chorizo after it's done cooking by placing it in a dish lined with paper towels. But with this dish, I like to use just a little bit of the grease for additional flavor. If you prefer to drain the chorizo completely, that's OK.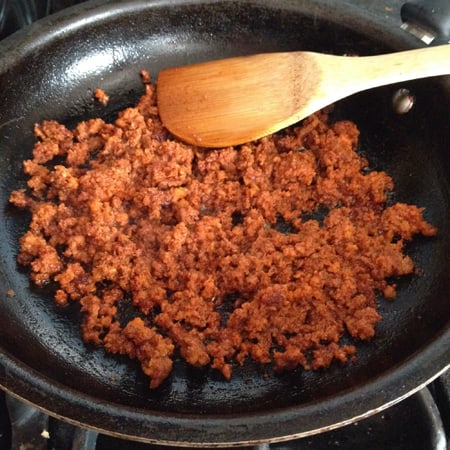 STEP 2
Heat a second skillet and scramble some eggs. I suggest two eggs per person, which should make about three tacos. Add the scrambled eggs to the skillet and about 2-3 tablespoons of chorizo or more if you like. Scramble them up!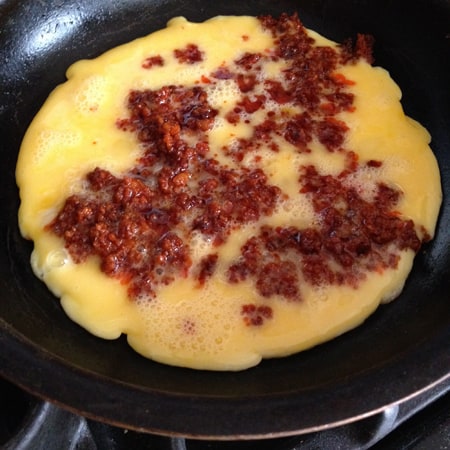 STEP 3
Serve with tortillas and salsa. I prefer salsa verde, but you can use whatever kind of salsa you like.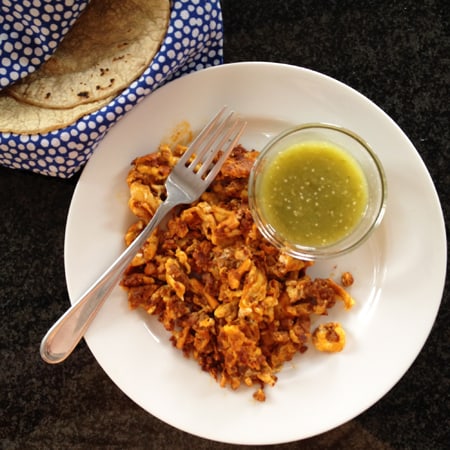 And there you have it—how to turn huevo con chorizo into yummy breakfast tacos.
 What's your favorite way to eat eggs for breakfast?
5