This savory Mexican breakfast pastry braid stuffed with scrambled eggs and chorizo—known as a trenza de huevo con chorizo—is a simple recipe to please your breakfast or brunch crowd.
If you ask me, breakfast pastries are a pretty genius invention, whether they're sweet or savory. And I admit it: I will pretty much eat anything wrapped in puff pastry. It's one of my weaknesses. This recipe is one of my go-to breakfast or brunch recipes when I'm trying to do something fancy that looks like I put in a ton of effort but don't want to spend hours in the kitchen cooking. I like to serve slices of this savory breakfast pastry braid with coffee, fresh-squeezed juice and seasonal fruit.
If you like, you can choose other mix-ins with your scrambled eggs such as chile poblano strips and onion, chiltomate (a salsa made with Roma tomatoes and chile habanero), or anything else you normally would scramble in with eggs.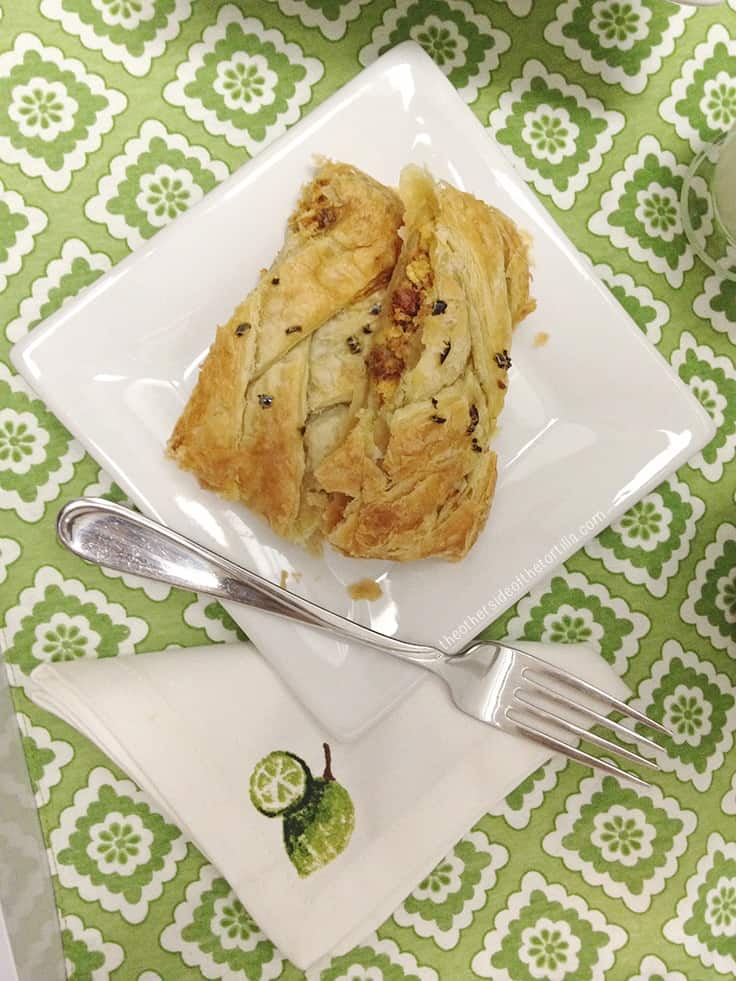 …