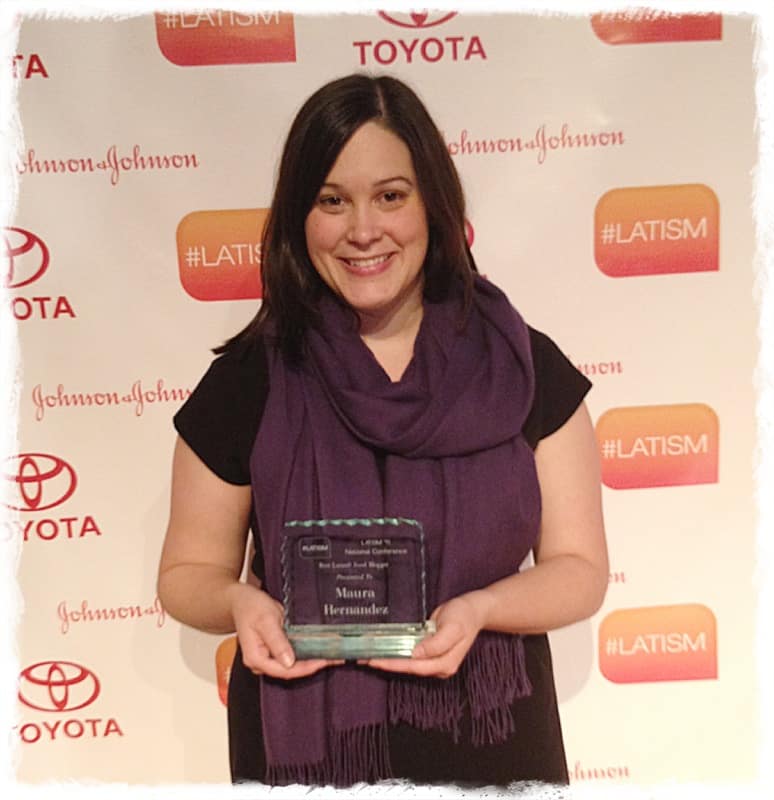 We have some very exciting news to share! This past weekend in Chicago, I attended the LATISM (Latinos in Social Media) National Conference and was awarded Best Latin@ Food Blogger for my work on The Other Side of The Tortilla!
Thank you to each and every one of you voted! It was truly an honor to receive this award. Many of you who have been reading since the beginning know that I launched the social presence of this blog during a Thursday night #latism chat in 2009 after months of tweeting photos of all kinds of Mexican goodies coming from my kitchen. Since day one, it has been nothing but love and encouragement from everyone in the LATISM family and this award means so much to me.
Special thanks also to the LATISM board of directors, especially founder Ana Roca Castro and VP of communications Elianne Ramos for their unwavering support and also inviting me to speak at the conference about niche blogging. I had an amazing time spending two days listening to captivating speakers, making connections within the community and catching up with old friends, and I will definitely be attending LATISM12 in Houston next year. I go to a lot of conferences, but this was undoubtedly one of the best I have ever been to.
Thank you, my incredible readers, friends, fans and family, for your continued support, love and allowing me into your homes and kitchens. It has been an amazing journey so far, and I hope you'll not only continue to join me here for recipes, cultural knowledge and travel tips, but that you'll also share the site with your family and friends, too.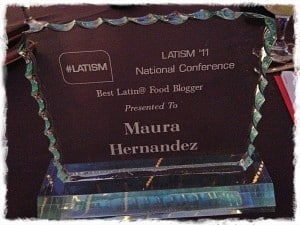 Thank you to the brands and sponsors who have believed in what I'm doing here on The Other Side of The Tortilla and have given me constant opportunities to widen my audience and share my recipes with more people to educate them about Mexican cuisine and culture.
Most importantly, thank you to my husband for pushing me to start the blog during those initial moments of hesitation before hitting publish, always supporting what I do (no matter how crazy it may seem) and being my chief taste-tester.
I hope you'll continue to follow along here, find The Other Side of The Tortilla on Facebook, follow me @MauraHernandez on Twitter, or any of the other places online I hang my hat. It's been a dream come true to share my passion with all of you since 2009 and I look forward to sharing even more in the coming year with expanded content and partnerships.
3