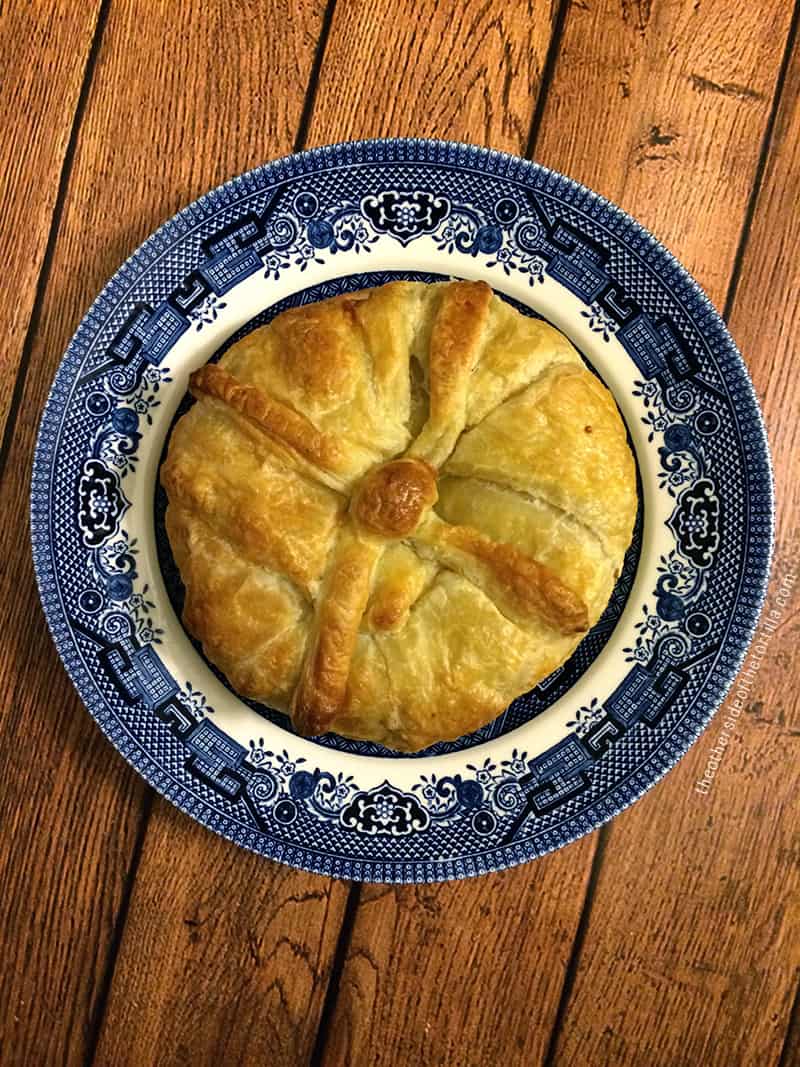 This post is part of a compensated campaign in collaboration with Cacique and Latina Bloggers Connect. All opinions and the recipe are my own.
This recipe is a fun spin on pan de muerto, a sweet bread typically served during Day of the Dead celebrations.
Traditionally, pan de muerto is perfumed with orange blossom water, has dough adornments on top that represent bones, and then is baked and dusted in sugar. Similar to a baked brie, this dish envelopes panela cheese and something sweet into a flaky puff pastry crust that, when finished, resembles pan de muerto but has a tasty, sweet and savory surprise inside!
I've used quince paste in this recipe, known as membrillo in Spanish; you can also substitute guava paste if you prefer….