If you're a resident of Twitterlandia like us, you might be interested to know that the hashtag #MexicoEnTresPalabras has been trending worldwide today!
Here are a few tweets that we've seen and liked so far: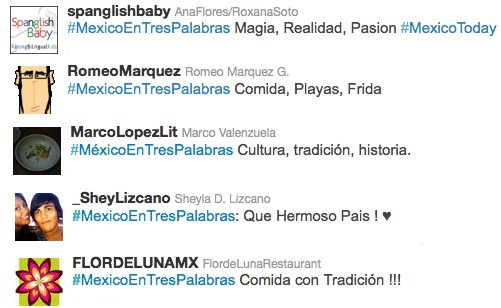 Head on over to Twitter and tell the world the three words that most describe YOUR Mexico! Your words can be in English or Spanish (or any other language, really) but don't forget the #MexicoEnTresPalabras hashtag.

0