Thanks to the folks at mom.me for featuring our tips on why tostadas are a great go-to meal for moms with picky eaters this week! Check out the "My Go-To Dinner" gallery on mom.me for our recipe and others, including from some of our favorite food blogs such as Nibbles and Feasts, Everyday Maven and Gluten is My Bitch.
Tag your Instagram photos #mygotodinner for a chance to see your dinner featured on mom.me too!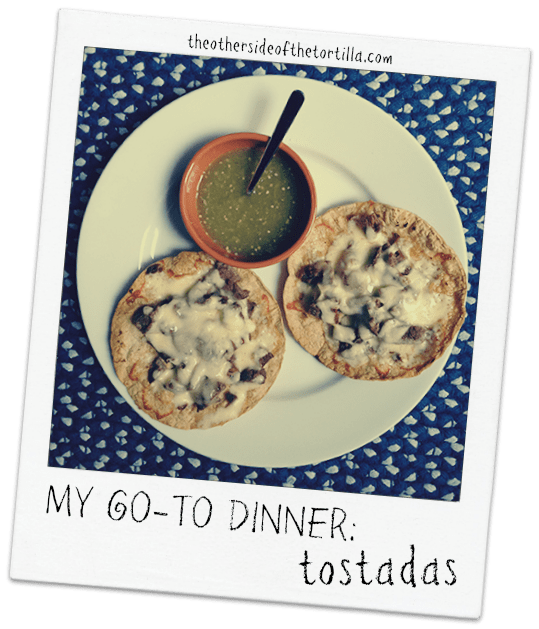 To go directly to our post on how to make tostadas, click here.
Do you have a go-to Mexican meal? Let me know what it is in the comments!