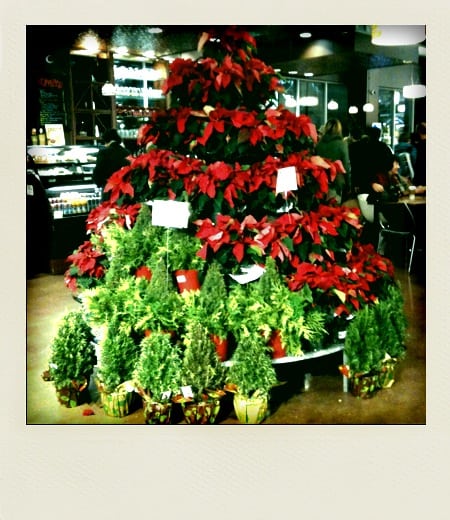 This past weekend I saw the first Nochebuenas of the holiday season! Did you know that Poinsettia flowers originally came from Mexico? Just a few hours outside of Mexico City, the first poinsettias were discovered in the valleys of Taxco and Cuernavaca but it wasn't until after the Spanish conquest that they were incorporated as a symbol of the Christmas season thanks to the Franciscan priests. The flower was popularized in the United States after it was brought here by Joel Poinsett, U.S. Ambassador to Mexico after the country won its independence from Spain.
Does your family use Nochebuenas to decorate during the holidays?
The photo in this post was taken with my iPhone 3Gs using the Polarize app by Christopher Comair.