Albóndigas are a simple Mexican comfort food, easy to make and even easier to eat. I always serve these Mexican meatballs in a tomato chipotle sauce. Some people like to make their albóndigas bigger so they can accommodate a whole egg filling on the inside. My husband only likes them without egg, so I finally learned this recipe from our family friend, Esmeralda. It's an easy but traditional Mexican dish sure to please the whole family.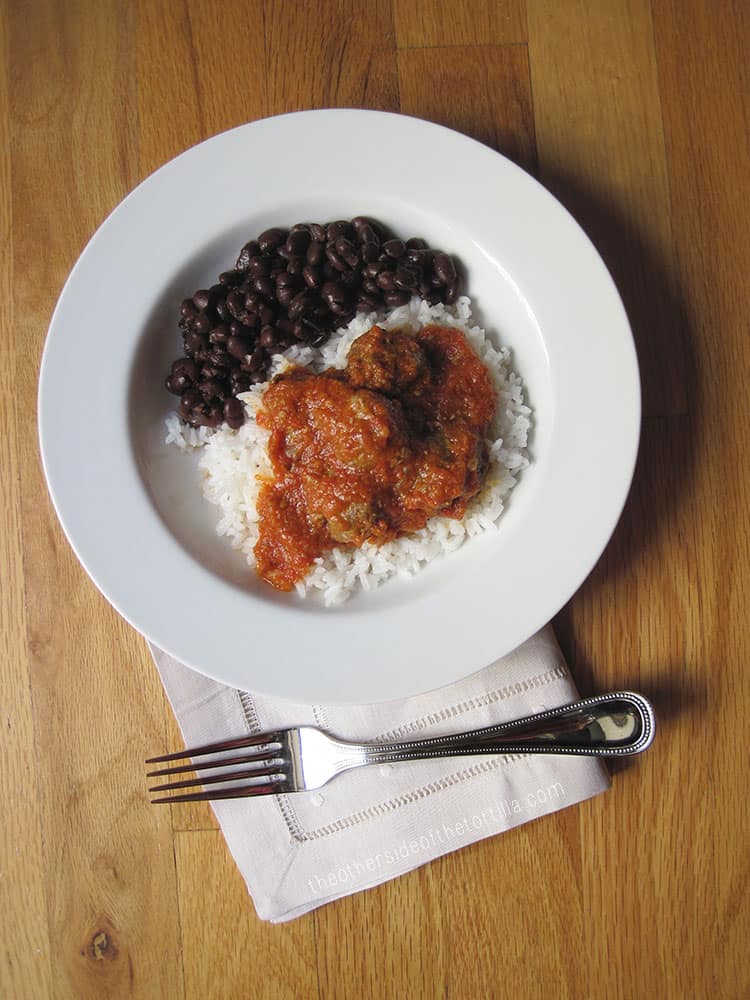 This past weekend I had the pleasure of speaking at the Blogalicious Weekend conference at the Ritz-Carlton South Beach in Florida. I had an absolutely incredible time and was inspired by so many of the women I met.
The kind folks at Kenmore hosted a pop-up kitchen at the conference and invited me several weeks ago to do a cooking demo using their kitchen. There was one challenge: I had to choose a recipe that could be made only using small appliances.
I thought for several days about what I could make with only access to a blender, a convection toaster oven, a toaster, a stand mixer, an induction pad, a food processor, a coffee maker or teakettle and a slow cooker. It was a tough decision because I really wanted to make rajas con crema, but without a sink and an oven, I didn't think I could pull it off.
A few weekends ago, my mom was foraging through my refrigerator looking for a snack and I ended up giving her some albóndigas (meatballs) over rice. She loved them so much that she gobbled up the last of what little was left in a Tupperware from a few nights before.
The next day at 7 a.m. – a Sunday – my mom called to tell me she'd been up all night thinking about albóndigas and that she needed my recipe so she could make them herself that day. Seldom in my life has my mom, who is an amazing cook, called me for a recipe – it's always me calling her. That's when I decided if they were good enough for mom to call me at 7 a.m. on a Sunday and risk waking me up on the one day a week that I like to sleep in, then the Blogalicious crowd would surely love this recipe, too. If you weren't able to see it live in Miami, check out the video below of the cooking demo from start to finish.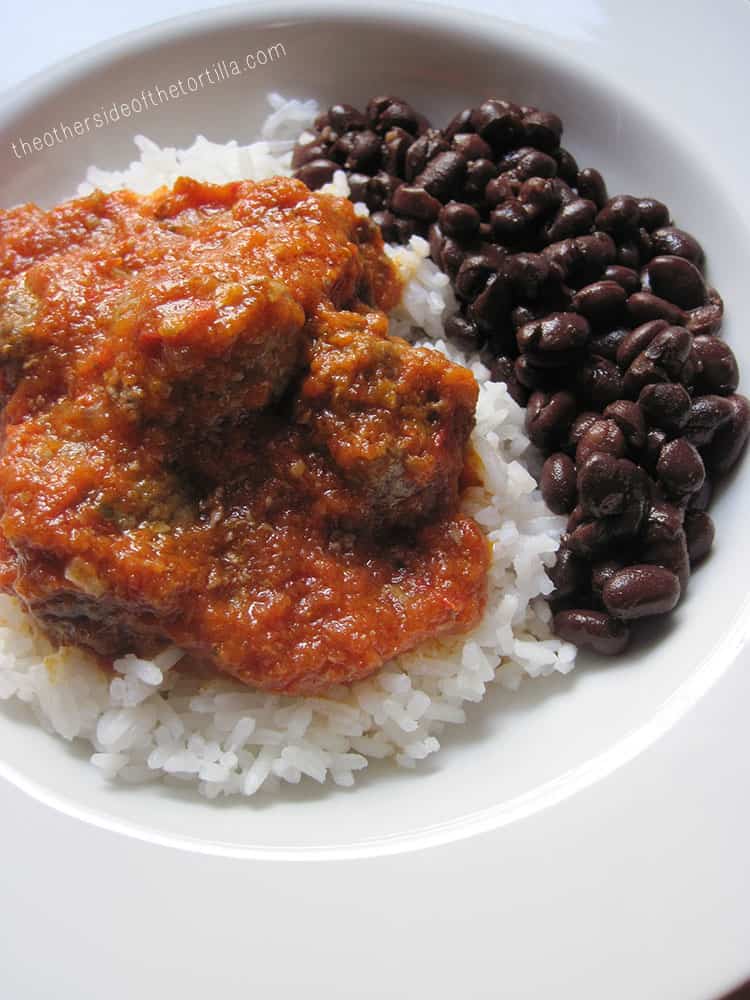 [youtube]http://www.youtube.com/watch?v=CGOeny70SdQ&feature=channel[/youtube]
…