Frijol con puerco is a popular dish from the Yucatán area of Mexico and is considered a guiso, or stew.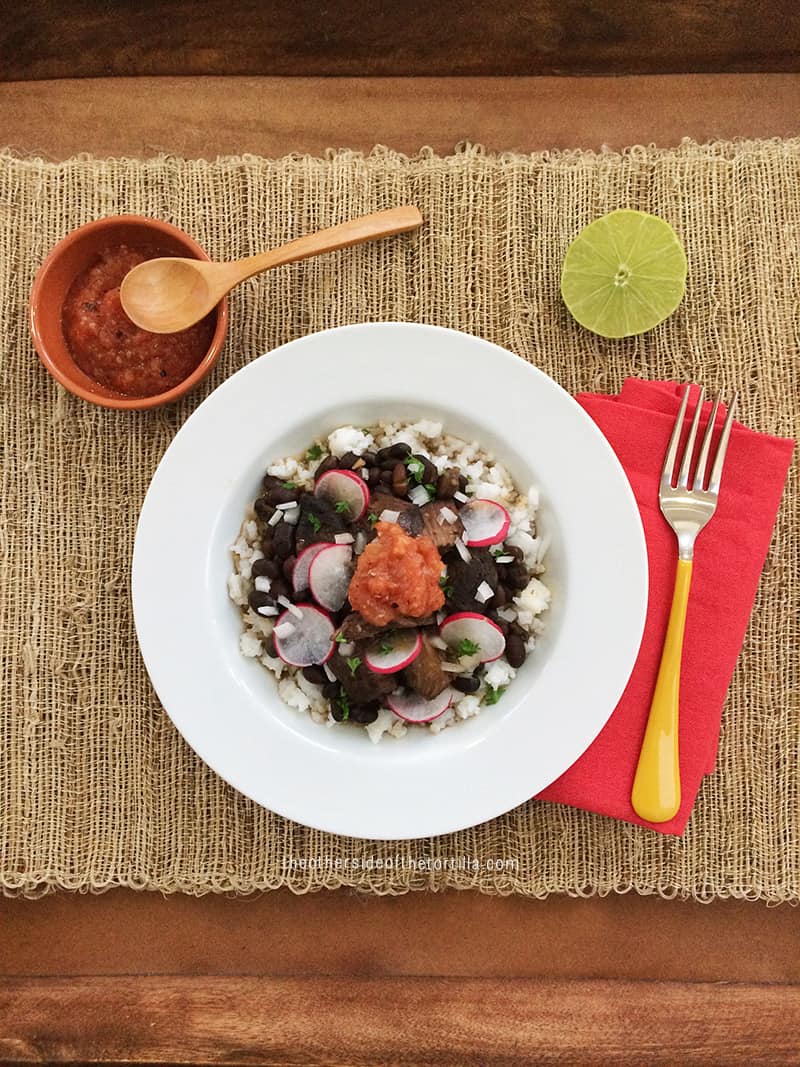 This post is part of a compensated campaign with the National Pork Board but all opinions and the recipe here are my own.
I like to use boneless country-style ribs for this dish, as they typically are very meaty and juicy. This cut comes from the sirloin or rib-end of the pork loin.
Traditionally, this dish was sometimes also made with the tail and ear as well. However, in modern times, it's become more common to see the dish made without it. This recipe was originally taught to me by a family friend in 2009 and I've since adapted it to my own style.
RELATED RECIPE: Slow-cooker cochinita pibil
…