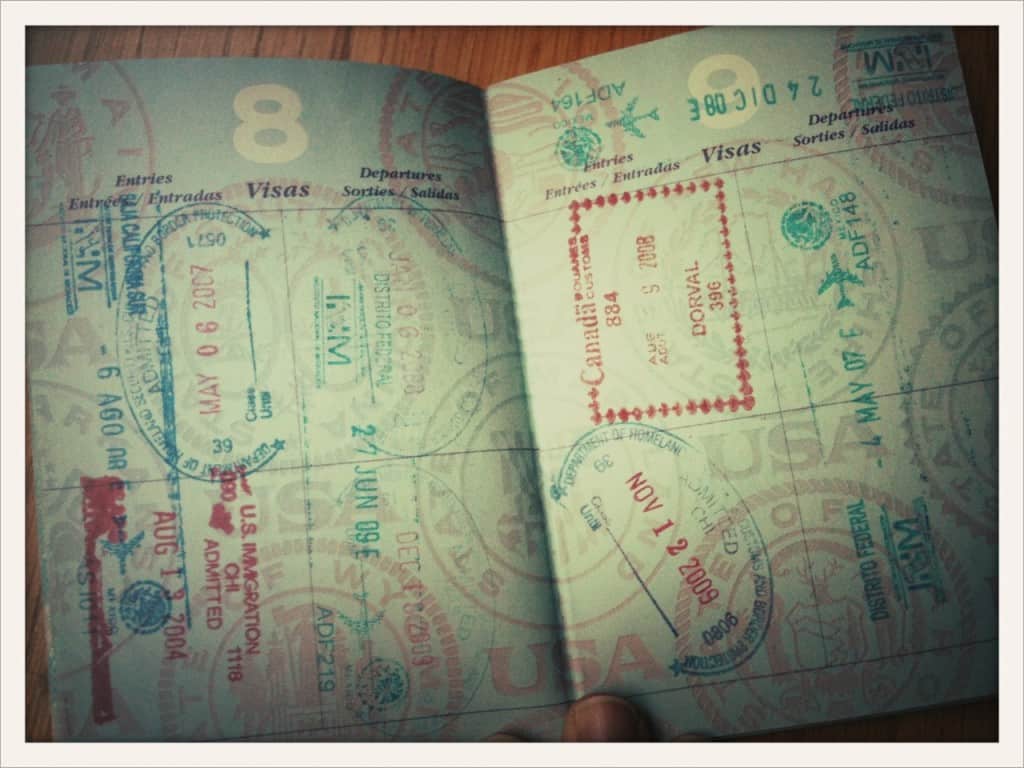 ¡Listo para viajar! Here's a page from my old passport with some of my favorite stamps from past trips. I recently renewed my passport, so all the pages are blank and ready for an adventure!
Tomorrow I'll be packing and on Friday I'll be on my way to Mexico City. I should arrive just in time to grab a late dinner at my favorite place for tacos al pastor!
Are you headed somewhere for the holidays? I'll be blogging nearly every day from Mexico, so don't forget to keep coming back all month long!