If you're a frequent reader, you know all about my deep love for pan dulce and all kinds of Mexican pastries and other baked goods. So, of course it was one of the first things I sought out during my first week living in Los Angeles. A good friend introduced me to this place and I can't seem to stay away!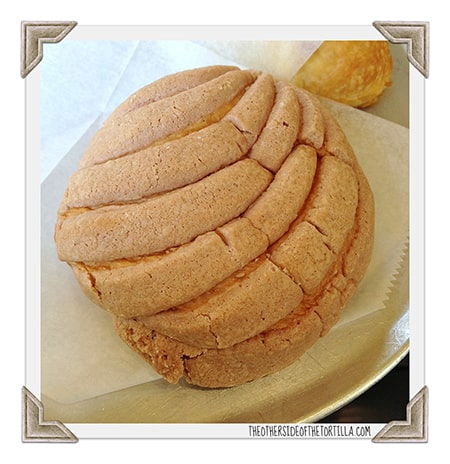 This perfect concha is from La Monarca Bakery in Santa Monica (they have two more locations: Huntington Park and South Pasadena). I'm sure I'll be writing more about this place soon, as I like to stop by there whenever I can since it's not too far from where I work.
Is there a perfect piece of pan dulce in your neck of the woods? Let me know in the comments where you like to buy your pan dulce, wherever you  live!