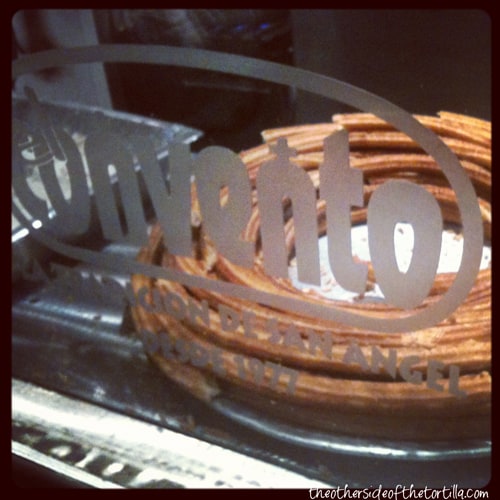 During my trip to Mexico City a few weeks ago, there was one night that it got very chilly (and by very chilly in Mexico City in September, I mean about 57 degrees F). It doesn't sound that cold—at least not to a Chicagoan used to blizzard weather—but without a jacket and the need for something warm in my belly, I wrapped myself in a fleece blanket while I chatted with my suegra and my cuñada about what we should have for dinner. After little discussion, we all agreed the best option was a trip to El Convento in San Ángel for churros and chocolate caliente. Pictured above is what ended up rolled in sugar and in my tummy. (Well, not ALL of it, but you get the idea.)
If you're more than a few miles from the closest churrería, check out my recipe for making your own churros at home.
Where's your favorite place to eat churros?