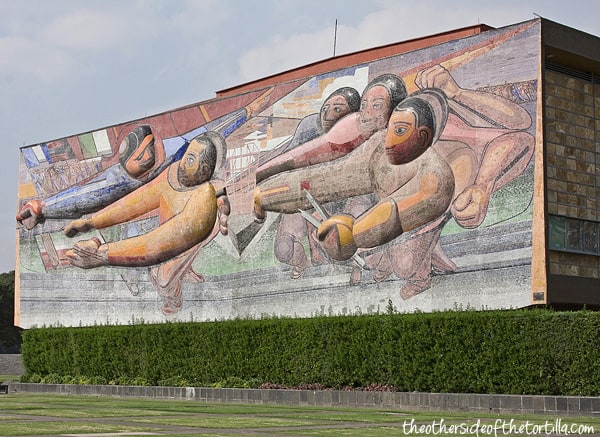 A few years ago on a trip to Mexico City, I had the pleasure of working with the United Nations Educational, Scientific and Cultural Organization (UNESCO) at the Universidad Nacional Autónoma de México (UNAM) to document photos of the campus for a UNESCO project. If you're not familiar with UNAM, the university is the oldest in the Americas (it was founded in 1551) and its main campus (Ciudad Universitaria) is recognized as a World Heritage site by UNESCO. This is definitely a cool place to visit if you travel to Mexico City.
One of my favorite things about the campus is the amount of public art incorporated into both the buildings and open spaces. And I especially love the murals created by some of Mexico's most famous artists.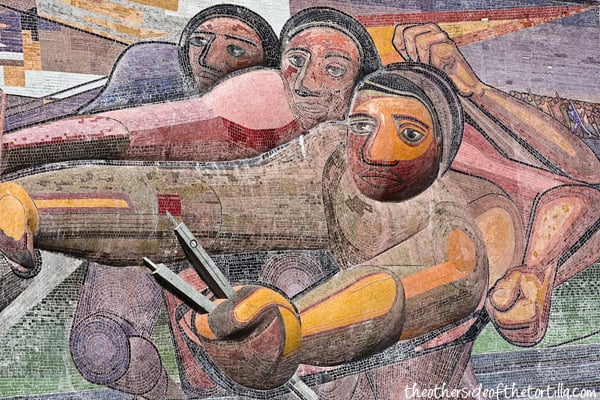 During my visit, I got to spend some time up close to one of the murals that I'd only before ever seen in photographs—"El Pueblo a la Universidad y la Universidad al Pueblo" by David Alfaro Siqueiros on the side of the Torre de Rectoría….