Chicharrones de harina are a puffed, salty, crunchy snack that are very popular in Mexico, and easy to find among street food vendors.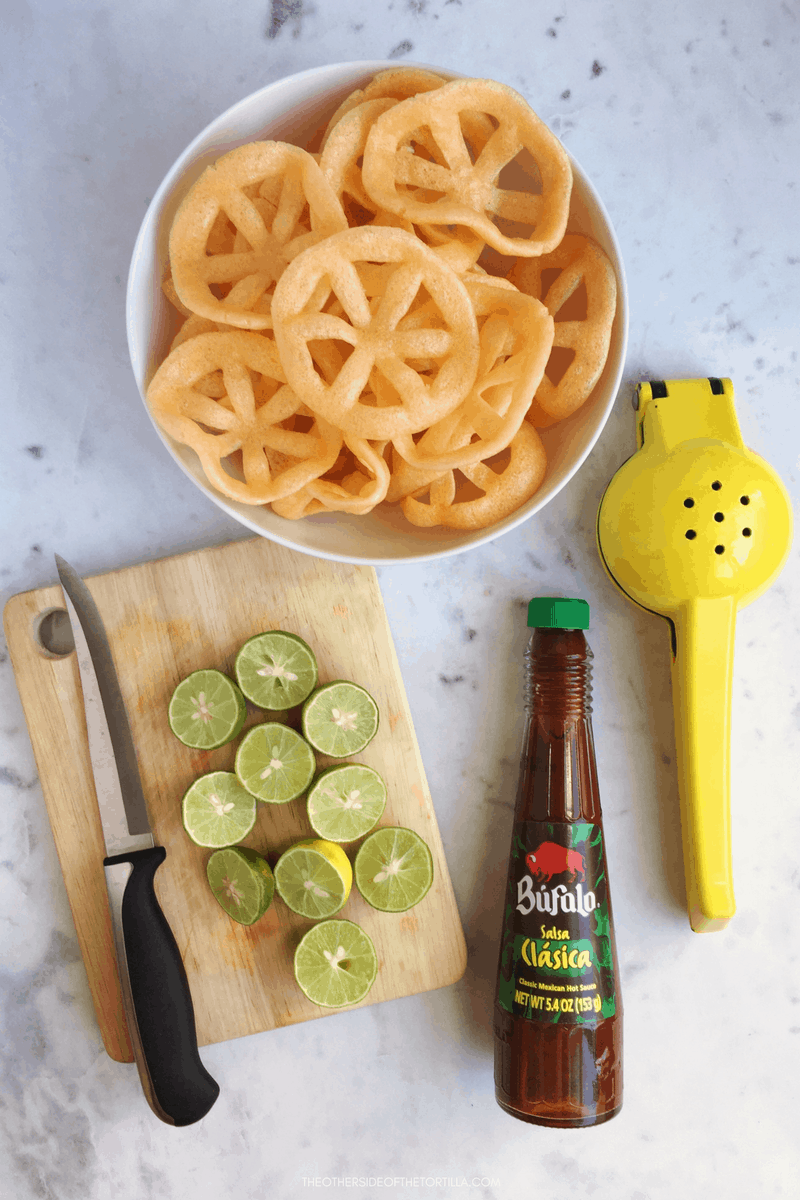 I've written before about how to fry your own chicharrones with the kind you buy at the store that you have to cook so they're edible. But if you can't get those at your local Mexican market, you'll at least be likely to find them already fried and packaged to buy—usually alongside the chips, Takis, and that kind of stuff. All you have to know is how to prepare them!
I get a lot of questions from my non-Mexican friends and readers about this snack because they've never seen it before, or didn't know how to prepare it properly. It's actually really simple, and these things are super addictive….