Two years ago today, José and I were married in Los Cabos, Mexico, in front of nearly 100 family members and friends. I can still remember most of the day very clearly, though it went by very fast. Sometimes, it seems like it was just yesterday.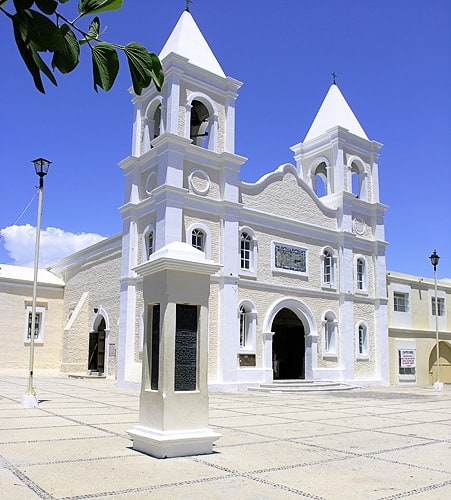 We were first married in a small Catholic ceremony in a beautiful historic church in San José del Cabo with just our parents and witnesses, and then later in the evening we had a full Catholic mass on the beach with all our guests at the Westin Los Cabos.
The church where we were married, Misión de San José del Cabo Anuití, was a mission originally built by a Jesuit priest, Father Nicolás Tamaral, in 1730. It has been destroyed and rebuilt several times, and the current twin-tower structure was last restored in 1932 after it was damaged by a hurricane. The church satisfied my love for history, architecture and art, all in one.
The whole day was completely perfect from beginning to end. Okay, it wasn't completely perfect (it was blazing hot even after the sun set), but it was damn near perfect. If I could do it all over again, the only thing I'd do differently is savor each moment individually, like in slow motion. I'd hug each person a little tighter, and add a few more family members who couldn't be there with us. Unfortunately, I can't do it all over again. But I'm okay with that because I know that our wedding day was just about as perfect as they come.
…