Sopa de frijol negro con chipotle
It's finally fall in Chicago, and though we're having unseasonably warm weather, I've already developed an itch for making soups!
Check out this fantastic and hearty sopa de frijol negro con chipotle that I made this week. There are three reasons I love this recipe: first, you can make it in the blender—so it's very easy to clean up afterward. Second, the whole recipe from prep to bowl can be made in 15 minutes or less! And last but not least, this recipe is very healthy—it's low-fat and high in fiber. It makes a great first course if you divide into smaller portions, or with a little bolillo roll and butter, it can make an excellent and filling lunch or dinner.
To make this recipe vegetarian, substitute vegetable broth for the chicken broth.
After you watch the video, you can head over to the Kenmore Genius Blog for the full post with ingredients and instructions to make your own chipotle black bean soup.
You can also see all the other recipes and tips from The Other Side of The Tortilla on the Genius Blog if you like.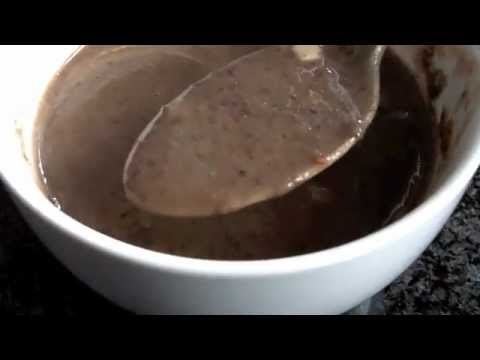 How do you like to make your black bean soup?